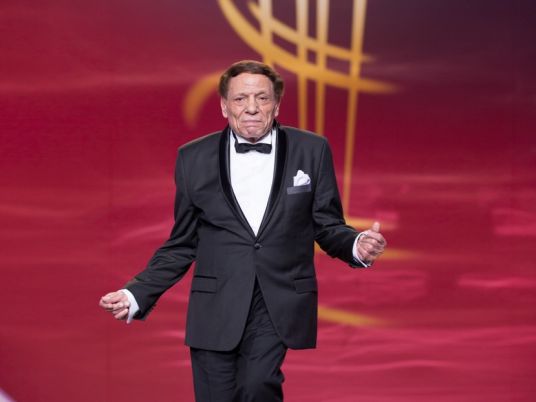 Synergy Productions and Distribution Company announced a surprise for the upcoming Ramadan 2020 season after signing the famous actor Adel Imam to play the lead role in a series called "Valentino", written by Ayman Bahgat Qamar and directed by Rami Imam.
The series is scheduled to be broadcasted on Al-Hayat, DMC, ON E and CBC channels as well as on the digital Watch It platform.
Imam missed the Ramadan television drama season this year for the first time in seven years. He had previously planned to star in "Valentino" this year. The series stars Adel Imam, Dalal Abdul Aziz, Rania Mahmoud Yassin, and Hamdi al-Mirghani.
The series revolves around a businessman married to a stubborn woman. He frequently suffers conflicts with her, which makes him think of marrying another woman. He meets another woman by chance, and love brings them together.