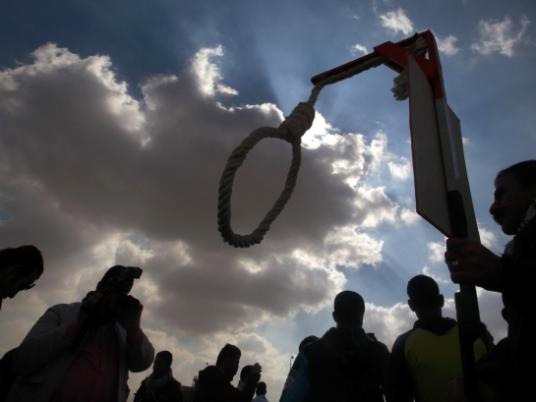 The defense team for Egypt's former interior minister on Monday insisted on hearing testimony from the military's chief of staff and accused prosecutors of falsifying evidence.
Cairo Criminal Court adjourned the trial to Tuesday after hearing arguments from Habib al-Adly's defense lawyers. Adly, six of his aides and former President Hosni Mubarak face charges of ordering the killing of protesters during last year's uprising.
During Monday's proceedings, Adly's defense insisted on hearing testimony from military Chief of Staff Sami Anan, vice chief of Egypt's ruling military council.
The court permitted Adly's defense team to show videos that, it claims, prove police didn't kill protesters.
Essam al-Battawy, a lawyer for Adly, submitted three pleas to the court that he claimed prove his client's innocence of the charges against him, which also include the squandering of public money.
Battawy accused a police officer who lives in the US of planning schemes to destroy Egypt.
Battawy also requested the summoning of other security officials: former intelligence Chief Mourad Mowafy, Head of the Republican Guard Naguib Mohamed Abdel Salam, Head of the Military Police Hamdy Bedein, and Tarek al-Mougy, head of the anti-terrorism department at the dissolved state security apparatus.
Legal experts ruled out that the court would respond to the request, but said the lawyer submitted it so he can use it later at the Court of Cassation if he challenges the ruling.
Translated from Al-Masry Al-Youm