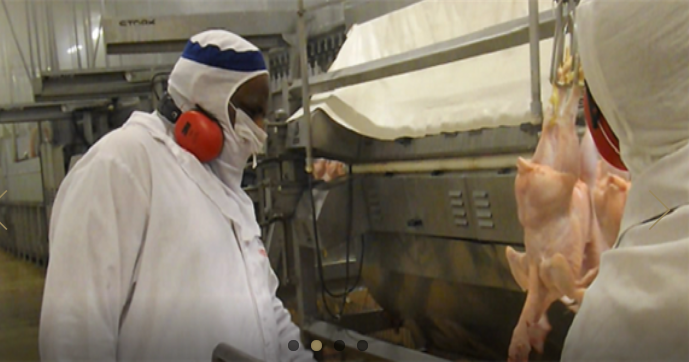 Undersecretary of Al-Azhar Abbas Shouman visited on Wednesday a poultry slaughterhouse in Sao Paulo, Brazil, which follows the Islamic method of slaughtering and exports frozen poultry to Islamic and Arab countries.
Shouman witnessed the slaughter of a number of poultry during his visit and was reassured that the slaughterhouse follows Islamic standards.
After the visit, Shouman said he planned another visit to a slaughterhouse for cows, after which he will prepare a report on his inspections to be submitted to Al-Azhar Grand Sheikh Ahmed al-Tayyeb.
Founded in 970, Al-Azhar Mosque developed into the second-oldest continuously run university in the world, after Al Karaouine in Idrisid, Fes.
"Al-Azhar is the Sunni Muslim world's main institution, which millions of Muslims from around the world trust and choose for study." Shouman said in a meeting with the Arab Brazilian Chamber of Commerce.
He noted that roughly three million students study at Al-Azhar schools, University and institutions, stressing that Al-Azhar's curricula are based on diversity and moderation.
Brazil is one of the largest meat and poultry exporters around the world, Shouman remarked. He pointed out that Al-Azhar's endorsement of Brazilian halal slaughterhouses will give it credence among Arab and Muslim consumers.
Many countries including China, Mexico, Japan, Swizertland, Egypt, Saudi Arabia, the EU, and others suspended the import of Brazilian meat upon a scandal in 2017, where Brazilian police accused more than 100 people – mostly health inspectors – of receiving bribes to allow the sale of rotten or substandard products, and to forge export documents.
Edited translation from Al-Masry Al-Youm