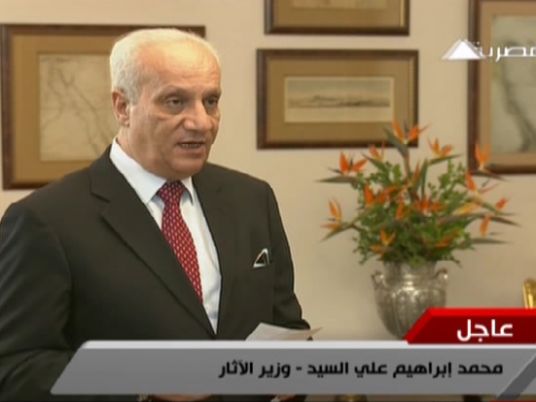 The Ministry of State for Antiquities has successfully returned Egyptian artifacts that were seized by the New York City Customs Authority in 2011 before being smuggled into the United States.
"We took all the necessary legal steps to repatriate the pieces in coordination with the Foreign Ministry and the Egyptian Embassy in Washington," said Minister Mohamed Ibrahim. "They are expected to arrive soon."
"The pieces were stolen from several excavation sites," he added. "They date back to various eras of ancient Egyptian civilization."
Ali Ahmed, director of the Department of Repatriated Antiquities, said the pieces are wooden coffins that date back to the Greco-Roman era, models of wooden boats that date back to the Middle Kingdom and a number of statues made ​​of limestone dating back to the Third Intermediate Period and the Late Period.
Edited translation from Al-Masry Al-Youm