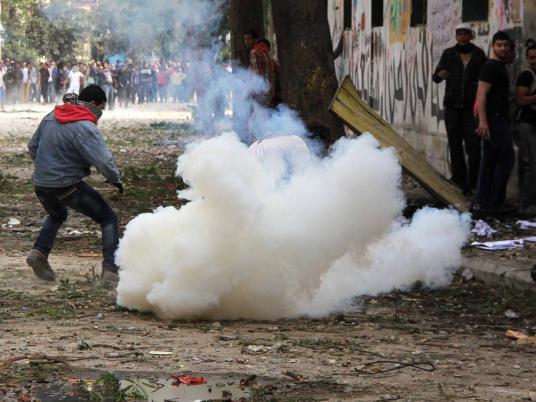 Another protester was announced dead at the Helal Hospital in Cairo after being injured during clashes between protesters and security forces on Mohamed Mahmoud Street near the Interior Ministry last week.
The hospital's director, Mahmoud al-Shennawy, told state-run MENA news agency that Ahmed Naguib, 18, had been receiving treatment at the Intensive Care Unit, but died from his injuries on Sunday.
Clashes had erupted on 20 November at Mohamed Mahmoud Street while protesters were commemorating the 2011 clashes that had flared in the same area. The recent violence had killed one person and injured 310 before Naguib's death, according to the Health Ministry. The Interior Ministry had said that 648 protesters were arrested and 292 officers wounded.
The first fatality was Gaber "Jika" Salah, a member of the April 6 Youth Movement who was shot in the head. The presidency and other political groups all released statements mourning his death.
Edited translation from MENA