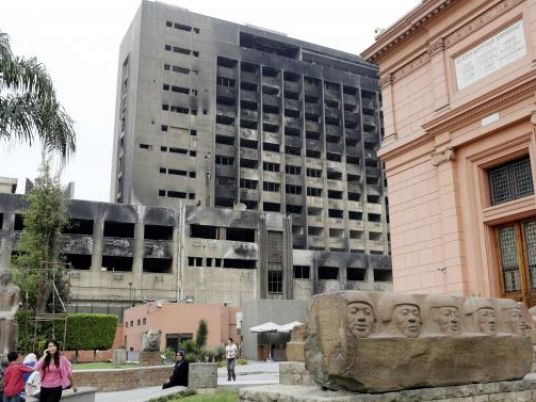 Antiquities Minister Mamdouh al-Damaty has settled the controversy that has been taking place on the land of the disbanded National Democratic Party's headquarters, after its destruction.
The minister said a cultural project will be carried out on the land, adding that documents have proven the land is owned by the Egyptian Museum in Tahrir Square, in addition to a Cabinet decision in March 2014 ordering the land be added to the museum's land.
In a press conference on Tuesday, Damaty said the project will include restoration laboratories, gardens and showrooms in a two-story building. The basement floor will include trade store and bazaars.
In related news, the minister said the Egyptian-German committee in charge of restoring the mask of King Tutankhamun in the Egyptian museum is still working on it and that another place inside the museum will be allocated to transfer the mask to in August.
Edited translation from Al-Masry Al-Youm