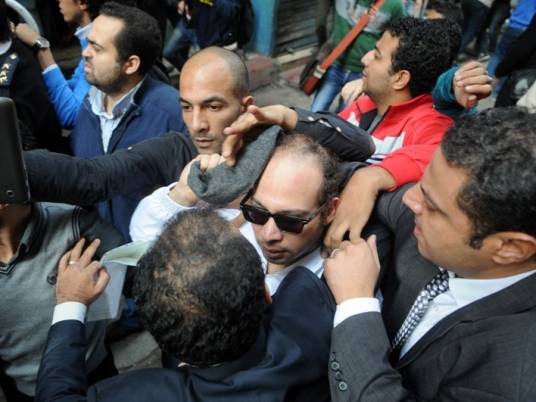 The April 6 Youth Movement has decried "violations" against its founder, Ahmed Maher, during his detention at Tora Prison south of Cairo.
The group, a prominent driver of the 2011 uprising against Hosni Mubarak's regime, said in a statement Tuesday that it cannot "remain silent towards violations against Maher, a symbol of the 25 January revolution." It explained that the activist has been in solitary confinement, describing his condition as "an additional punishment besides the custody detention plotted by the regime."
Maher had been arrested for rioting outside the Shura Council late November during a protest condemning a recently-approved law regulating the right to demonstrate. His arrests came alongside the detention of activist Alaa Abd El-Fattah and 24 other protesters of the new law. He was scheduled to be released on 1 December but remains in custody.
The group said it is "losing patience due to what the movement's founder and detained students suffer," vowing to stage more protests to press for their release and express rejection of the protest law.
It predicted the court ruling against Maher, scheduled for 22 December, to be politicized, adding that it would "open the door for escalations in response to the return of the oppressive state."