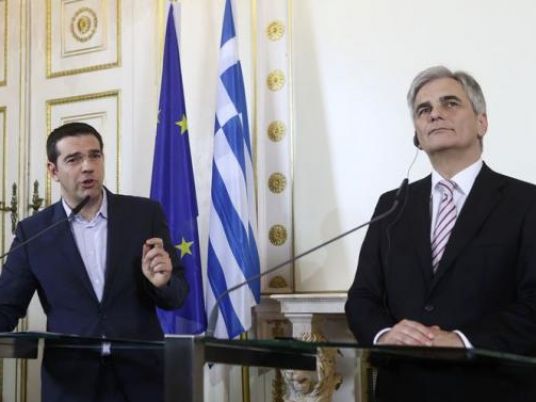 Austrian Chancellor Werner Faymann has accused Britain, whose newly-elected government plans to hold an in-or-out referendum on its EU membership, of not acting responsibly, a German magazine said on Friday.
British Prime Minister David Cameron has promised voters he will cut EU red tape, assert national sovereignty and address Britons' concerns about immigration from poorer member states. He has also pledged to ensure British access to European Union markets, including the euro zone.
"The EU needs politicians who act responsibly and advocate a common European policy, especially at this moment in time," Faymann was quoted as saying by German magazine Der Spiegel in an advance copy of a report due to be published on Saturday.
"At the moment I'm seeing the opposite trend in Great Britain."
Austria's finance minister said this week that a referendum on Britain's EU membership is a way for politicians to avoid taking responsibility for tough decisions.
Faymann was quoted as saying that the aim of the EU was not "for every member state to just try and get the best for itself at the cost of the others".
Non-nuclear Austria has said it would take the European Commission to court over its decision to approve Britain's plans for a 16 billion pound ($25 billion) nuclear power plant, saying such a decision would go against the EU's aim to support renewable energy.
The project, to be built by French utility EDF at Hinkley Point in southwest England, is crucial for Britain's plan to replace a fifth of its ageing nuclear power and coal plants over the coming decade while reducing carbon emissions.
Der Spiegel quoted Luxembourg's Foreign Minister Jean Asselborn as saying the EU must not allow "a la carte membership" and "the political essence of an ever-closer union must not be questioned".
Cameron said after his surprisingly clear-cut election victory this month that he would hold a referendum on Britain's EU membership earlier than the end of 2017 if he can.