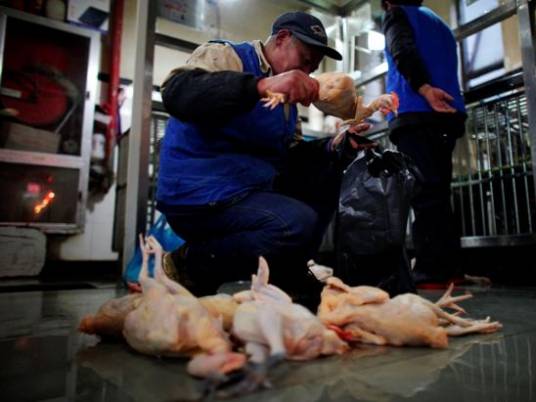 Experiments to develop a new vaccine that would prevent humans from catching bird flu (H5N1) from infected birds have been successful, revealed Hussein Ali, head of the Department of Virology at Cairo University's Faculty of Veterinary Medicine.
At a Sunday press conference, Ali said the new vaccine will have a positive influence on the livestock economies, which were hit hard as a result of the bird flu epidemic and fell by 60 percent.
According to Ali, 65 Egyptians died of bird flu last year and hundreds were infected.
Egypt suffers from three types of viruses that infect poultry: avian influenza, Newcastle disease and bronchitis, all of which kill birds.
Ali said the new vaccine has been genetically engineered and should be injected in poultry aged 10 days to protect them from the bird flu, adding that the vaccine has received approval from the Agriculture Ministry.
A medical team has been tasked with vaccinating house birds in four governorates, said Ali pointed.
Edited translation from Al-Masry Al-Youm