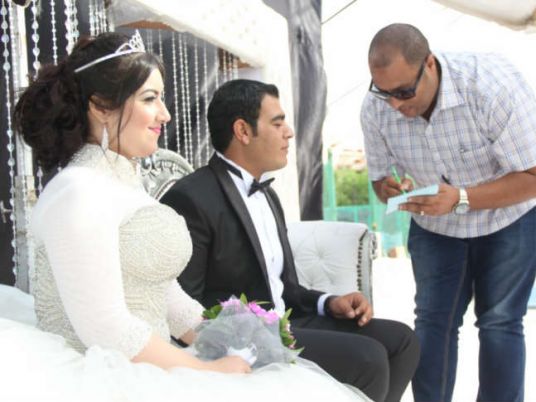 By the time the wedding was over and the five bellydancers had left, guests were stumbling out of the ceremony, some drunk and unconsciousness from alcohol and drugs, the groom had US$16,000 (LE123,000), which turned out to be a money-making opportunity for the groom, according to a
Bloomberg
report on Egyptian weddings in some low-class areas.
Bloomberg said that some people create fake weddings in Egypt as a way to collect the money from the guests, who traditionally give the bride and groom cash after getting married.
The network said that the phenomenon shows the complexity of the parallel economy in Egypt, adding that President Abdel Fattah Sisi has to integrate this economy in the national economy if he wants to develop the country which is suffering economically.
Bloomberg gave an example of a furniture dealer named Mohamed who sought a loan from a bank, but could not get it due to the absence of any documentation of his wealth, as well as the high interest rates at banks. Mohamed resorted to holding a fake wedding where he invited all his acquaintances, relatives and colleagues at work to collect the money he needed.
Edited translation from Al-Masry Al-Youm