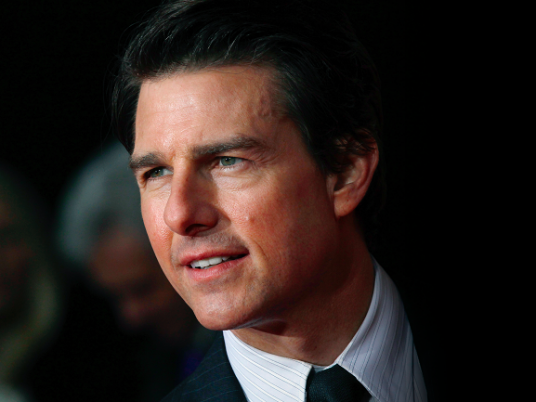 Tom Cruise's "Mission: Impossible — Rogue Nation" dominated the US box office this weekend with an impressive US$56 million at 3,956 locations.
The Paramount/Skydance tentpole generated $20.3 million at the Friday box office, setting an opening day mark for the sturdy franchise – and signaling that Cruise still carries plenty of star power. Saturday's total hit $19.7 million.
The launch of "Mission: Impossible — Rogue Nation" outperformed forecasts by a significant margin. It had been on track for an opening weekend of $40 million, according to recent studio estimates.
It's the third largest opening for Cruise, following the $64.9 million launch for 2004's "War of the Worlds" and $57.8 million for 2000's "Mission: Impossible 2."
"Rogue Nation" also opened in about 40 percent of international markets with $65 million, led by South Korea's $17 million.
The fifth installment in the series, written and directed by Chris McQuarrie, finds Cruise facing off against a squad of special agents known as the Syndicate. Simon Pegg, Jeremy Renner and Rebecca Ferguson also star.
"They have delivered a film that has such energy and excitement," said Rob Moore, Pararmount's vice chair.
"Rogue Nation," which carries a $150 million price tag, is one of a rare studio tentpoles that was moved forward rather than backward. The original plan had been to open on Christmas Day this year, but Moore noted that Cruise had asked during filming – which started last August – could be moved up to avoid competing directly against the next "Star Wars" movie (which opens December 18) and James Bond's "Spectre," which launches November 6.
The first four "Mission: Impossible" films have grossed over $2 billion. In 2011, "Mission: Impossible — Ghost Protocol" pulled in $209 million in the US and $485 million internationally.
"Rogue Nation" took in more than triple the Friday-Sunday total of New Line's "Vacation" reboot, which pulled in $14.9 million in 3,411 locations. The comedy, which launched Wednesday, has grossed $21.2 million in five days — below recent forecasts of $30 million.
Still, the R-rated "Vacation" is a low-risk entry for New Line, given its $31 million budget. Ed Helms, Christina Applegate, Leslie Mann and Chris Hemsworth star. It generated an A- Cinemascore among audiences under 35.
Disney/Marvel's third weekend of "Ant-Man" led the holdovers with $12.6 million at 3,322 sites for a $132.1 million domestic total. Universal's fourth weekend of "Minions" followed with $12.2 million at 3,575 locations to lift its 24-day total to $287.3 million.
Sony's second weekend of Adam Sandler's "Pixels" showed only moderate traction as the comedy slid 57 percent to $10.4 million at 3,725 theaters, bringing the 10-day total to $45.6 million.
A24's "The End of the Tour," which stars Jason Segel as David Foster Wallace and Jesse Eisenberg as the reporter tasked with profiling the author, launched impressively with $126,459 in four locations.
The overall box office for the weekend is down significantly compared with the same weekend a year ago when Disney/Marvel's "Guardians of the Galaxy" opened with a stunning $94.3 million weekend.