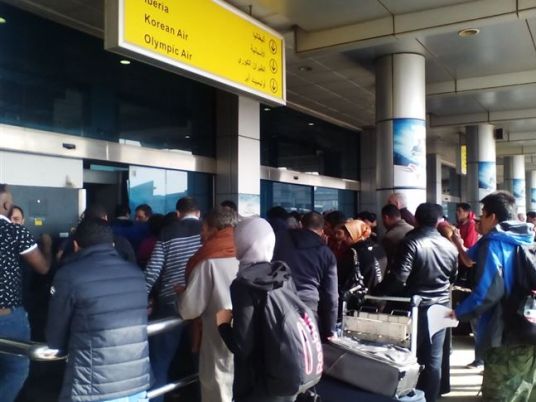 A delegation of security experts from British firm Control Risks will visit Marsa Alam International Airport to evaluate security procedures in view of ongoing terrorist threats, according to Mohamed Tamman, head of information and public relations at the airport.
The delegation will assess the procedures followed to secure travellers in the arrivals and departures halls, as well as in the luggage-loading area.
"This comes after the airport was notified by the Civil Aviation Ministry that a delegation from the company, which signed a contract with the ministry, had arrived to evaluate the security measures at Egyptian airports, in the aftermath of the Russian plane crash in Sinai," Tamman said.
Civil Aviation Minister Hossam Kamal and Control Risks Middle East Director Andreas Carleton Smith signed the deal earlier this month in the presence of Prime Minister Sherif Ismail.
According to Kamal, the six-month agreement will be enforced in two stages, first lasting for six months maximum at a cost of less than US$700,000, covering the airports of Cairo, Sharm el-Sheikh and Marsa Alam.
Last week, the minister said it will establish a special company to take over airport security to assess and advise on airport security measures.
Edited translation from Al-Masry Al-Youm