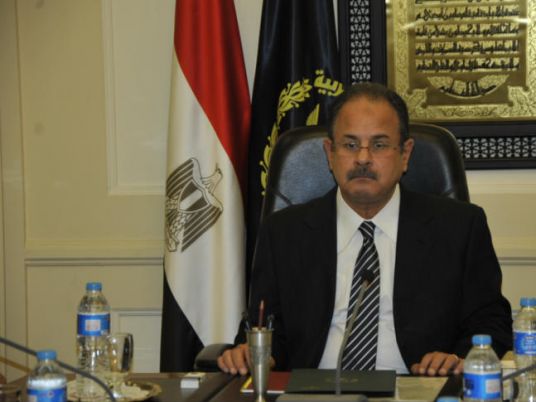 The Interior Ministry announced on Sunday that a leading terrorist suspect belonging to the outlawed Muslim Brotherhood died while trying to escape a police raid in his hideout in Alexandria.
The ministry had learned that Mostafa Gomaa, 42, a member of the Brotherhood's Muslim branch in the Delta province of Fayoum was hiding in a flat in Alexandria.
"Once the forces raided the building where he was hiding, he tried to escape by jumping to a neighboring balcony, but fell to his death," a statement by the ministry has said, adding that two guns and several bullets, along with documents that included the Brotherhood's operational plans, were found at the location.
The ministry said Gomaa had been involved in several gun assaults on police facilities, as well as bombings, in Fayoum.
Egypt branded the Brotherhood a terrorist group in late 2013, shortly after the overthrow of group leader and former Egyptian president Mohamed Morsi.
Thousands of group leaders and loyalists have been imprisoned and some were sentenced to death over charges related to unlicensed protesting and terrorism.
Edited translation from Al-Masry Al-Youm