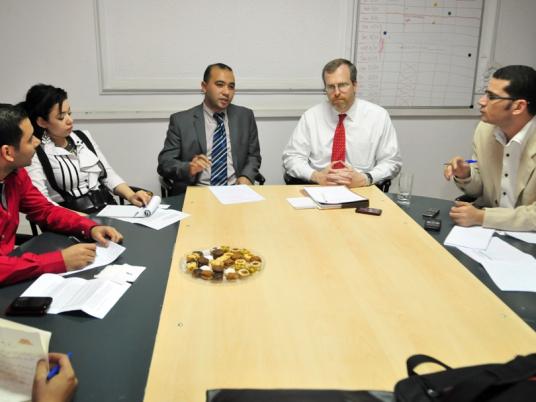 Cairo Criminal Court on Saturday ordered the release all the 379 suspects detained after the Mohamed Mahmoud clashes in November 2011, which resulted in the deaths of 45 protesters and over 1,000 injuries.
State TV reported that the detainees fell under the pardon issued by President Mohamed Morsy last October.
The case related to the clashes, which took place on Mohamed Mahmoud Street after security forces evicted protesters against the then-ruling Supreme Council of the Armed Forces from nearby Tahrir Square, has been described by some legal experts as the biggest one in Egyptian legal history, in terms of number of suspects.
Morsy's pardon in October 2011 was aimed at felony convictions or attempted crimes that were "committed to support the revolution and its goals" until 30 June 2012, when he assumed office.
Suspects in the case were accused of using force against civil servants, arms possession and assaulting policemen in charge of securing the Interior Ministry and surrounding governmental establishments. Some were also accused of burning real estate tax offices in Abdeen and Qasr al-Nil and vandalizing the American University in Cairo's premises.
Mahmoud Sobhy al-Shenawy is the only police officer who was brought before court for attacking protestors during the clashes. He is accused of deliberately shooting demonstrators in their eyes.