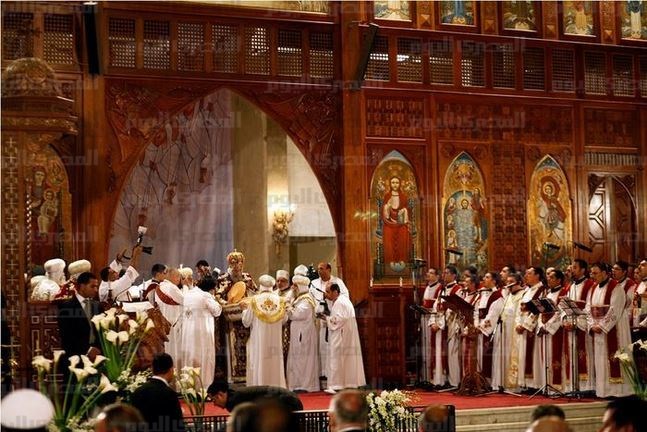 Egypt's Christian denominations are close to a consensus over regulations that would govern divorce, remarriage and adoption, which have been at the center of a longtime standoff between clerics and communions, according to a church source.
Christian groups have agreed on 90 percent of the articles in proposed regulations for Christians' "personal status", said a source in the Coptic Orthodox Church, adding that a final document could be achieved after Christmas celebrations.
The law will include chapters for each sect, said the source, who added that churches had expressed readiness to hold social debates on the regulations with people affected by remarriage and divorce restrictions. A copy of the draft will be sent to the House of Representatives, said the source.
Demands by several members of the Coptic community on the adoption of civilian marriage and the right to divorce have been highly contentious for years.
Late Pope Shenouda III had disposed of a 1938 by-law which set several conditions allowing Copts to request a church-sanctioned divorce, replacing it with another that limits the reasons for divorce to adultery or faith conversion by either spouse. Since then, the church remained resilient against mounting calls by a sector of Christians to permit divorces and remarriage, which prompted affected individuals to push for a civilian marriage away from the church.
Edited translation from Al-Masry Al-Youm