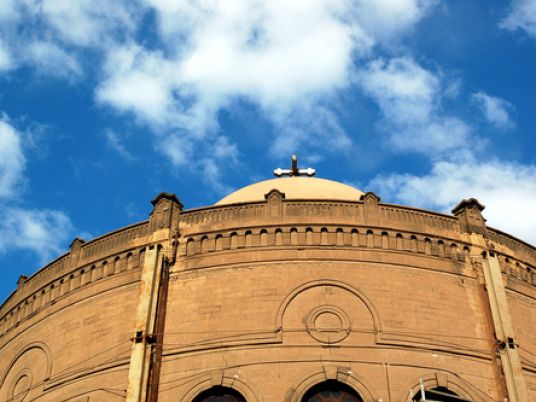 Father Rafiq Greish, spokesperson for the Catholic Church, said the Egyptian churches asked for additional time to discuss the personal status law, which was scheduled to be submitted to the government on 26 November.
"Among the reservations that the Catholic Church has on the law is that it does not recognize civil marriages," Greish said. "It also requests to add certain Catholic marriage traditions to the law that pertain to conditions before and after marriages."
"Many articles of the law in its current form concentrate on cases of adultery and ignore certain canon laws," he added.
A source at the Coptic Orthodox Church said that it was Bishop Pola who requested to extend the deadline in order to allow for a broader discussion of the law for all churches to agree upon before sending it to the Ministry of Transitional Justice.
Meanwhile, Kamal Sacher, coordinator of the secular trend, said the churches set in the law a new reason for divorce, namely if a spouse changes his or her religion. "The Bible does not recognize divorce due to change of religion," he said, adding that St. Paul said that a non-believer man is sacred for a woman and a non-believer woman is sacred for a man and so are their children.
The Copts 38 Association said that the decision of the Holy Synod to divide the Personal Status Clerical Council of the Orthodox Copts would not solve the problem because Pope Shenouda had said that anyone requesting to open a file for him or her at the Clerical Council must get a civil divorce ruling from the Egyptian courts first, which impedes applications for divorce.
Association Coordinator Nader al-Serafy called for a Personal Status Council for each episcopate, and for the role of its chairman to be just supervisory. "He should not interfere in issues because he is not qualified to understand certain details as a monk," he said, adding that the chairman should also be supervised and that he should form sub-committees of experts, psychologists and lawyers.
Edited translation from Al-Masry Al-Youm