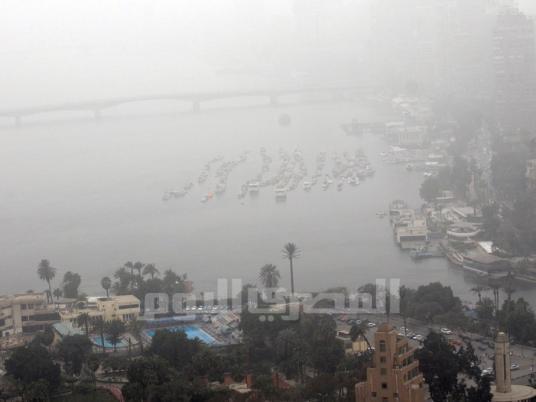 Meteorologists have predicted very cold weather for Wednesday for most parts of Egypt, as well as flooding in Sinai and thunderstorms throughout the country.
Dusty northwestern winds will continue to blow, disturbing maritime movement, and frost is expected in Sinai and Upper Egypt, experts said.
Waves are expected to reach 3-4 meters in both the Red Sea and the Mediterranean.
Inclement weather on Monday prompted the closure of the Arish and Damietta marine ports and caused a road collision that led to the death of six people in northern Egypt, Egyptian state TV reported.
The weather also forced several Egyptian ports on the Mediterranean and the Red Sea to close Sunday.
Weather conditions have been worsening in Alexandria over the past three days. Heavy rains and thunder paralyzed traffic on main roads.
Alexandria harbor authorities ordered the port closed again, and maritime navigation was halted at harbors in Alexandria and Dekheila for the third straight day. Winds reached speeds of 30 miles per hour, and waves reached more than four meters high.
Traffic was blocked on all main streets and squares after half a meter of water was reported on the corniche road. Microbuses and taxis stopped working, and high absence rates were reported at schools and universities.
Forecasted temperatures are a high of 12 degrees Celsius and a low of 7 in Cairo, a high of 13 and a low of 8 in Alexandria, and a high of 16 and a low of 6 in Aswan.