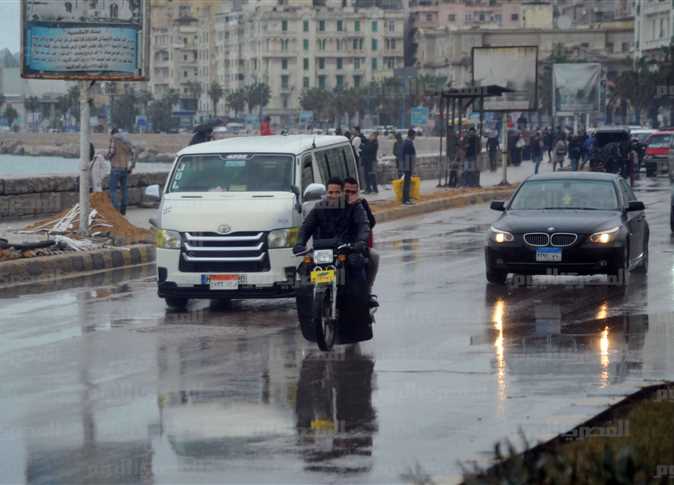 Meteorologists predict cold weather on Monday across Egypt during daylight hours, milder on southern Upper Egypt and growing colder at night throughout the country.
Temperatures predicted for the following cities are 18C in Alexandria and Cairo, 20C in Qena and 21C in Luxor, and Aswan.
Frost cover is expected on plants in central Sinai. Mist will affect visibility across the country's northern parts with low and medium-level clouds are expected to increase, accompanied by rainfall on northwestern coasts.
Winds will be mostly southwestern and moderate, active on the northwestern coasts and Mediterranean Sea, disrupting maritime navigation there.
Waves in the Mediterranean Sea will be moderate to rough and range between 2 to 2.5 meters in height with southwestern surface winds, while waves in the Red Sea will be moderate and range between 1.5 to 2 meters in height with northwestern surface winds.
Egyptian Meteorological Authority (EMA) Head Ahmed Abd al-Aal said last night that Egypt has officially entered winter about 10 days ago, and that cold weather these days is normal.
During a phone-in with DMC satellite channel, he said that Egypt will see further declines in temperature in the coming weeks.
"We are witnessing a very cold weather at night from 5 pm until 8 am the next morning," he said, urging citizens to wear heavy clothes.
Edited translation from Al-Masry Al-Youm