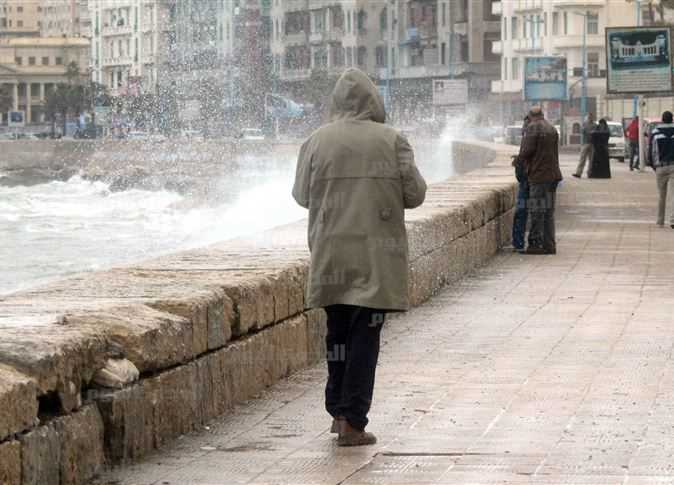 Meteorologists predict cold weather throughout Egypt during the day on Saturday, with temperatures expected to drop at night.
Rain is also predicted along the northern coasts and in Lower Egypt, Cairo, and northern Upper Egypt.
Temperatures predicted for the following cities are 16C in Cairo, 17C in Alexandria, 19C in Qena, and 20C and Aswan.
Winds are expected to be mostly northwestern, moderate in strength, and active along the northern coast, possibly disrupting maritime navigation in the Red and Mediterranean seas.
Waves in the Mediterranean Sea will be moderate, ranging between 1.5 and two meters in height, while waves in the Red Sea will be moderate to turbulent, ranging between two to 2.5 meters in height, with northwesterly surface wind on both seas.
Edited translation from Al-Masry Al-Youm