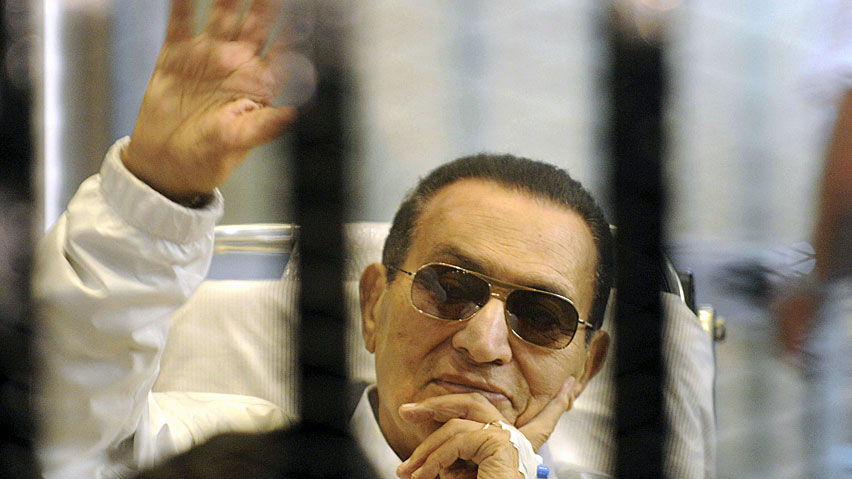 The pro-Morsy National Alliance in Support of Legitimacy said constitutional amendments currently proposed by the 10-member committee have placed the judiciary and the armed forces above the state, allowing the Mubarak regime to re-emerge in politics and return its style of executive-heavy government.
The amendments also "abolish the independence of the judiciary by making the selection of the prosecutor general the responsibility of the president," said a statement released on Tuesday by the alliance, which includes political forces supporting the deposed President Mohamed Morsy, led by the Muslim Brotherhood as well as Jama'a al-Islamiya and other Islamist political parties.
The alliance said that it closely watched the actions of the undertakers of the "bloody military coup," especially the amendment of the Egyptian Constitution, which was approved in a popular referendum in 2012 with a majority of 64 percent of the voters.
"The expected amendments lead to restoring Mubarak's regime, which the Egyptian people had revolted against in a great revolution, seeking bread, freedom and social justice," the statement went on.
The proposed amendments stipulate the inability to dismiss the head of the state through popular protests. They also abolish political isolation imposed on members of the dissolved National Democratic Party, which was headed by Mubarak and had ruled the country for 30 years before the revolution of January 2011.
The alliance said that the proposed constitution "made the selection of the defense minister an authentic and unique right of the Supreme Council of the Armed Forces, which is against the idea of a civil state."
The amendments released the judiciary from the control of the state, the statement further explained, as not requiring it to clarify its budget in detail effectively makes it a power above the state and the constitution.
The alliance called the constitutional amendments "a war against the identity of the Egyptian state, which the 25 January revolutionaries wanted to reach as a modern democratic civil state based on justice and equality. The coup has set it back tremendously by decades."
The statement concluded by calling on the masses of the Egyptian people to "continue in the activities rejecting the military coup, using all peaceful means…despite the murder, arson, intimidation and detention suffered."
Edited translation from Al-Masry Al-Youm