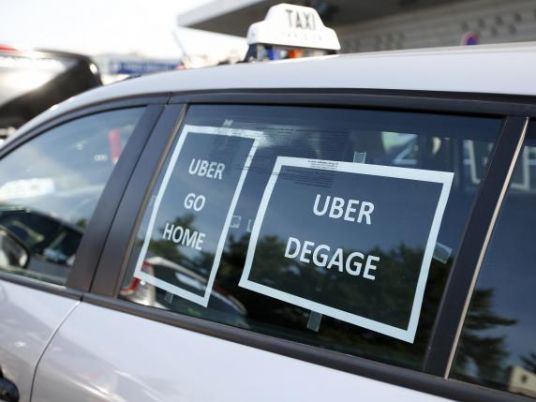 Egypt's Consumer Protection Agency (CPA) has ordered Uber to stop all its affiliate ads as they were found to violate the common feelings and taste of the community; the company was ordered to immediately remove advertisements from the streets and major squares
.
The agency said in a statement on Saturday that it monitored the company's advertising campaign on banners and billboards in the streets and on social networking sites, and found that it included "expressions that violate the traditions of the community and its common taste".
The campaign includes phrases such as "I was saved from driving my mother-in-law home 64 times," which is explicit and unacceptable abuse and contrary to the traditions and customs of Egyptian society.
The Head of the CPA Atef Yaqoub said that the materials in the ads violate Article 2 of the law for the protection of consumers, Number 67, for the year 2006; which emphasizes the consumer's right to personal dignity and respect for religious values, customs and community traditions.
He added that immediately after the ads were monitored, the CPA called the company and notified it to stop the campaign. The company pledged to stop all ads in the campaign, and withdrew its billboards from the streets and squares.
Yaqoub said that the CPA responds to the type of advertising that uses words or contains content promoting activities or products in violation of the traditions and common tastes of society; and lacks respect for ethical values.
He stressed the need to codify the mechanisms of presentation and production of advertising materials, to address any breach.