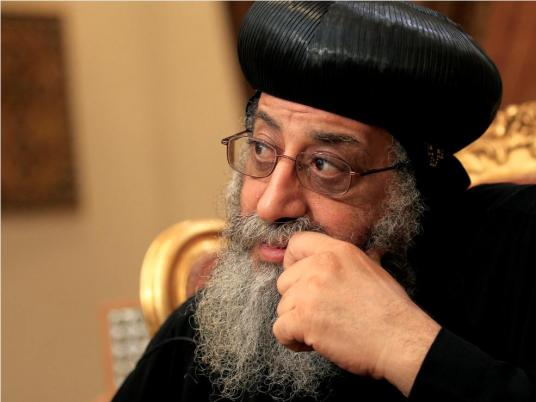 Dozens of Copts demonstrated inside St. Mark's Coptic Orthodox Cathedral in Abbasseya, on Wednesday evening, following the sermon of Pope Tawadros II, calling on him not to make statements on political affairs.
Pope Tawadros has recently made ​​press statements, in which he describes civil disobedience as futile, while Bishop Moussa, the youth Bishop, has made comments refuting the idea that the Muslim Brotherhood are controlling state positions.
Demonstrators demanded that the pope and the bishops of the church concentrate on their spiritual role and refrain from making political statements, and stick to their spiritual role.
Edited translation from MENA