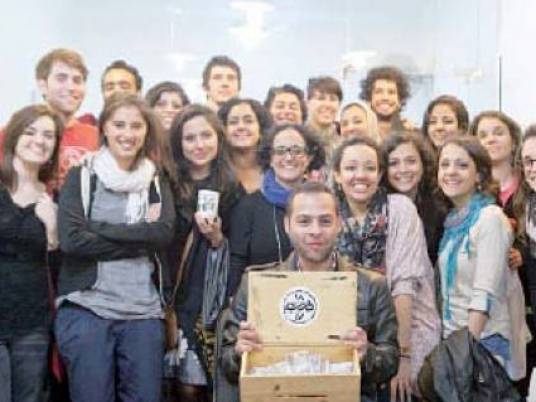 The Consumer Protection Agency has referred the underwear brand Cottonil, along with Ontv Plus channel and Nile Production advertising agency to prosecution for not obeying an instruction to suspend adverts including sexual overtones.
The Cottonil advert was condemned by the agency for clearly depicting the intimate parts of women in underwear, accompanied by sound effects deemed to contain strong sexual connotations.
On the 6 July the board announced a decree to ban the advert, giving the relevant parties 24 hours to suspend broadcasting of the advert.
Atef Yaqoub, head of the agency, said the company complied with the decision during the month of Ramadan, but began airing the advert again on the channel Ontv plus, through the advertising agency Nile Production, as soon as the Islamic month of fasting was over.
Yaqoub said that both the company and TV channel were culpable, having chosen to violate the agency's decision and broadcast the advert.
Following complaints from members of the public last month, the agency formed a technical committee to evaluate the advert in light of viewers' objections, and it was found to violate consumer protection law 67, issued in 2006, which states that adverts must respect religious values, social norms and the personal dignity of consumers.
Yaqoub called on media not to air adverts including immoral content. He stressed the need for a system to monitor adverts in the production phase, and for more specific legislation to confront violations in advert content.
Cottonil was one of a handful of companies who came under criticism from the agency last month. Juhayna, Al-Ahram drinks and Dice also had advertisements banned on the grounds of violating traditional Egyptian values and flouting respectful conduct.
The Ramadan advert series by Juhayna, an Egyptian beverage and yoghurt company, was also condemned by the National Council for Childhood and Motherhood for exploiting young children to enact "vulgar" and "inappropriate" dialogues, and for encouraging antisocial conduct among young people.
The month of Ramadan signals a peak in the year of television broadcasting in Egypt, with numerous high profile television dramas attracting a vast viewership. Many advertisers launch high budget advert campaigns during the month given the promise of large audiences.
Edited translation from Al-Masry Al-Youm