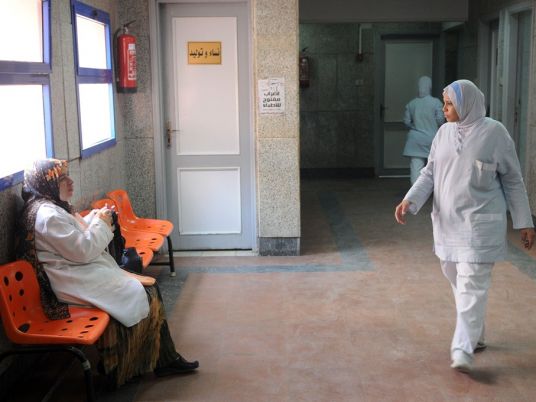 The Administrative Court in Alexandria ruled to uphold children's constitutional rights for government-financed treatment on Sunday, ruling in the favor of a child who was denied medication from the Health Insurance Organization.
One-year-old Ahmed Shaaban obtained a court verdict entitling him to medication until he recovers from his illness, medication that was denied by the insurance authority.
"Health insurance is obligatory for children during the pre-school period, a commitment that the Health Insurance Organization must fulfill," the court said.
The verdict comes two weeks after an Egyptian court also ruled for charge-free treatment of children infected with the rare Gaucher's disease.
It also came one day after a widely-backed Twitter campaign called for attention to a shortage in certain medications.
"I plead to your humanity, people are suffering every day due to missing medicine and are lost between pharma companies and state bodies," tweeted Mohamed al-Garhi, a journalist who launched the campaign.
The campaign drew support from several public figures, including former vice president and Noble laureate Mohamed ElBaradei.
"Everyone has the right to a standard of living adequate for the health and well-being of himself and of his family, including food, clothing, housing and medical care," ElBaradei tweeted, quoting the Universal Declaration of Human Rights.