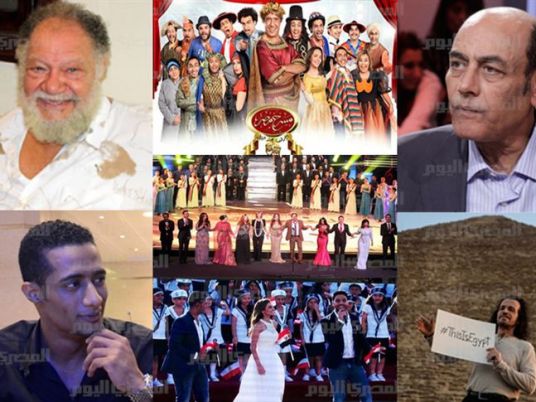 Artistic works and entertainment events mitigated the influence of 2015's political and economic tensions.
Events such as the inauguration of the Suez Canal project, which included a celebration ceremony, concerts, and music, and cinema festivals contributed to alleviating ongoing tension.
Al-Masry Al-Youm conducted a poll among artists asking what were the best 2015 artistic events in their opinion.
Critic Magda Kairallah chose three events: the 37th session of the Cairo Film Festival, Qodorat Ghair Adeya (Extraordinary Powers) for director Dawoud Abdel Sayyed and the European Film Panorama.
Critic Tarek al-Shennawy chose Yanni's concert at the Giza Pyramids, which he considered a strong message to the world that Egypt is a safe country, and the revival of the national theater.
Critic Essam Zakaria, meanwhile, refused to name the best 2015 artistic events, saying 2015 had no significant events.
Critic Khaireya al-Beshlawy chose the operetta performed by children during the inauguration of the new Suez Canal as the best 2015 artistic event.
Composer Salah al-Sharnouby chose the Arab Music Festival, while critic Magda Mouris chose the revival of the national theater through the plays performed by stars like Yehia al-Fakharany and Ahmed Bedair and holding festivals on time as the best 2015 artistic events.
Poet Salah Fayez meanwhile said that the best event in 2015 was the participation of Egyptian women in elections.
Composer Adel Haqqy did not see any event worth being named the best in 2015. Poet Awad Badawy chose the plays presented by actor Ashraf Abdel Baqy as the best 2015 event.
Critic Ramy Abdel Razeq chose the eighth round of the National Theater Festival as the best 2015 artistic event. Maestro Amir Abdel Megid chose the inauguration ceremony of the Suez Canal as the best artistic event in 2015.

The poster of Cairo International Film Festival
"A scene from the movie "Qodorat Ghair Adeya
Yanni's 2015 concert in Egypt
Actor Yehia al-Fakharany on theater
The new Suez Canal inauguration ceremony operetta


The 2015 Arab Music Festival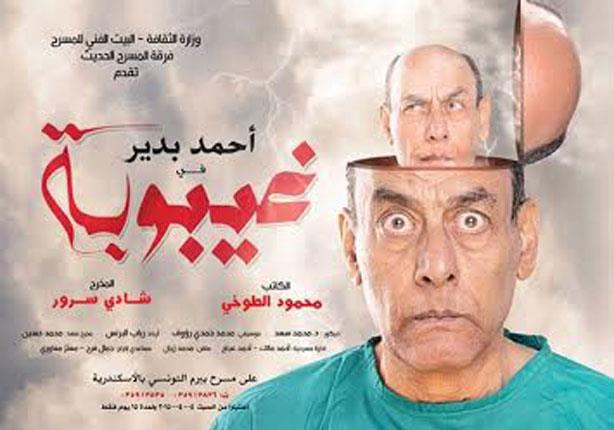 "Actor Ahmed Bedeir's play "Ghaybuba
The participation of female Egyptian voters in elections
The Egyptian National Theater eighth session
Edited translation from Al-Masry Al-Youm