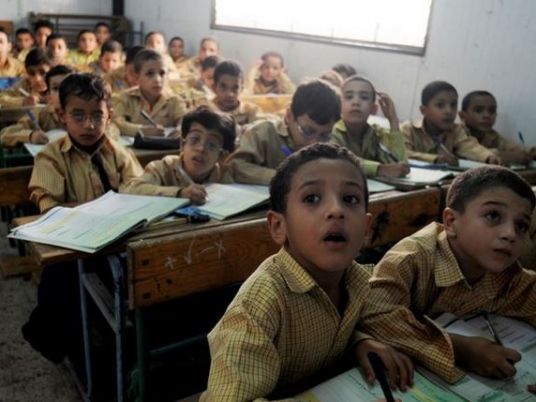 Egypt's Education Ministry declared that the days of the upcoming presidential election will be official 'off-days' for all school students in Egypt, to encourage ministry employees to participate in the voting process.
The country's presidential election will be held from March 26-28.
On January 19, President Abdel Fattah al-Sisi formally announced he would run for a second and final term. A runoff, if necessary, will take place on April 19-21 April for voters outside the country, and from April 24-26 April within the country.
The election sees two candidates, Sisi competing against Moussa Mostafa Moussa, after all other presidential hopefuls either backtracked on their candidacies or were allegedly hindered by authorities from participating.
Moussa, who is the chairman of the Ghad Party, submitted his candidacy documents to the National Election Authority (NEA) minutes before the deadline for filing the candidacy papers closed.
The NEA then confirmed that Moussa will be the only candidate standing in the presidential election against Sisi.
Moussa previously launched a campaign to support Sisi in the same presidential election, before declaring his own intention to run. He defended his support for Sisi, saying it does not contradict his candidacy in the election, and that he is looking to really compete against Sisi.
In January, The Civil Democratic Movement, which includes seven parties and 150 public figures, announced they would be boycotting the presidential election, and called on all Egyptians to join  the campaign 'Khalik fel Bait', which translates to 'Stay at Home', and to not participate in what it called the electoral comic play.