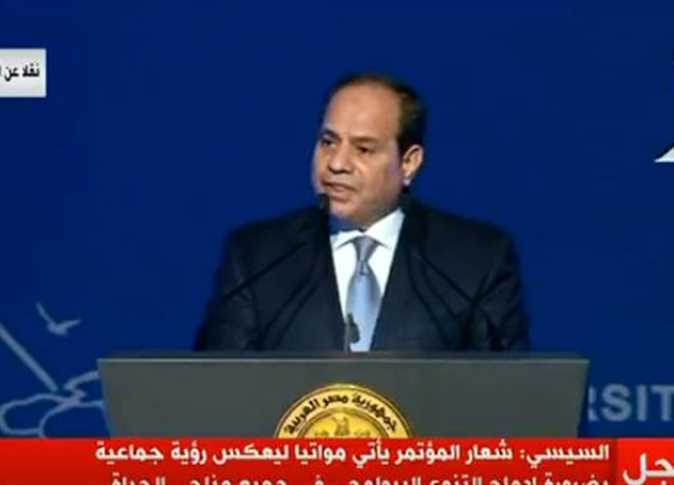 President Abdel Fattah al-Sisi said on Saturday that Egypt aims to attach particular importance to biodiversity, in order to achieve sustainable development.
Speaking during the opening of the 14th UN Biodiversity Conference, held at Sharm al-Sheikh, Sisi pointed out that the religious texts of ancient Egyptians embodied their commitment to environmental conservation.
The President added that Egypt has set a developmental track aimed at achieving sustainable development and societal improvements. He added that the Egyptian Constitution has laid a strong foundation for conserving and properly using the country's natural resources.
Sisi stressed that the theme of the conference reflects a collective vision to integrate biodiversity into all aspects of life.
During a session on the sidelines of the conference on Friday, Egyptian Environment Minister Yasmin Foad said that the environmental file is no longer a luxury or impediment to development, but a way to increase competitiveness in the rationalization of resources by increasing value of natural resources and thus partaking in all it's benefits.
She added that close cooperation between Egypt and the EU is needed in protecting the environment through the implementation of different projects, addressing topics such as sustainable transport and a revolving economy for the protection of natural resources.
The Environment Minister said that financial resources are a major challenge in confronting natural disasters such as floods and climate change, but ideas are on the table to provide financing from developed countries to developing countries from the private sector.
EU Director-General Daniel Calleja praised the successful organization of the conference and noted the historic ties between the EU and Egypt in protecting the environment to achieve common interests.
Edited translation from Al-Masry Al-Youm