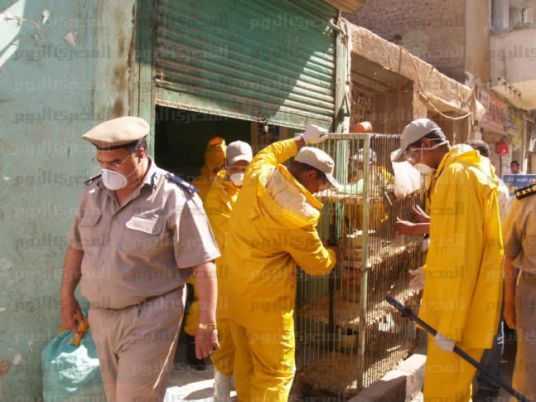 A 27-year old woman who raised birds in her home in the Sohag governorate, died of bird flu on Sunday.
Tahta Fevers Hospital received the victim, who was suffering from bird flu symptoms, before she was transferred to Assiut Fevers Hospital upon the request of her family, according to a medical source at Tahta hospital.
A medical team inspected the woman's house in Tahta and conducted tests on those who were in contact with the woman as a preventive measure.
The Al-Arabiya news website quoted Local Development Minister Adel Labib on 11 March 2015 as saying that the total bird flu death toll in Egypt since the start of the winter season in September 2014 amounted to 33 victims.
The largest number of victims during that time were in Sharqiya with 10 deaths, followed by Assiut with 7 victims, according to Labib.
The spread of the H5N1 virus is facilitated by the large number of unlicensed poultry farms outside the scope of supervision by the Agriculture Ministry, in addition to the lack of awareness among people who breed birds in their houses.
The death rate from bird flu is 37.4 percent in Egypt, compared to 55 percent on the international level, particularly in China.
According to the State Information Service, around two million people working in the poultry industry and eight million of their relatives have been affected since the emergence of bird flu in Egypt.
Edited translation from Al-Masry Al-Youm