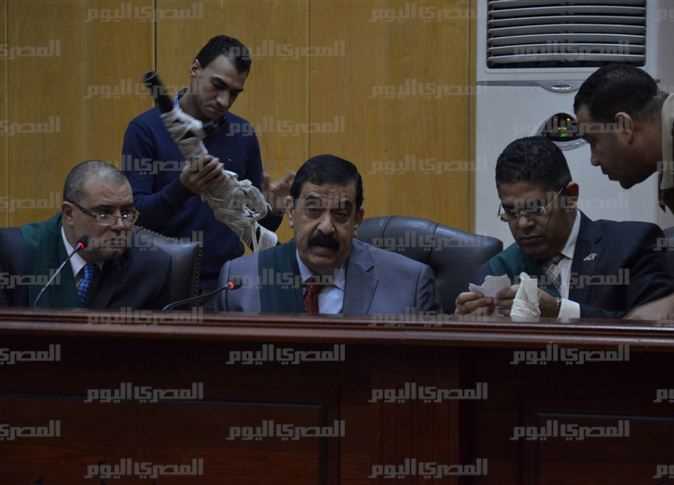 Giza Criminal Court convicted 26 defendants on Sunday, four of whom have been tried in absentia, on terrorism charges in the case known in the media as the 'Giza Terrorist Cell' case.
The court sentenced 11 defendants to death, 14 others to lifetime imprisonment, and a minor to 10 years in prison.
The Prosecutor General has referred the defendants to trial for July 2015.
The defendants have been convicted on charges of establishing an illegal group, intended to disrupt the provisions of the Constitution and the law, preventing state institutions from carrying out their actions, and attacks on personal and public freedom.
They are also convicted for participation in gatherings with attempt of murder, destroying public property, attempted murder of two police officers, destroying a police vehicle, stealing police weapons, and making high explosive devices.
Edited Translation from Al-Masry Al-Youm