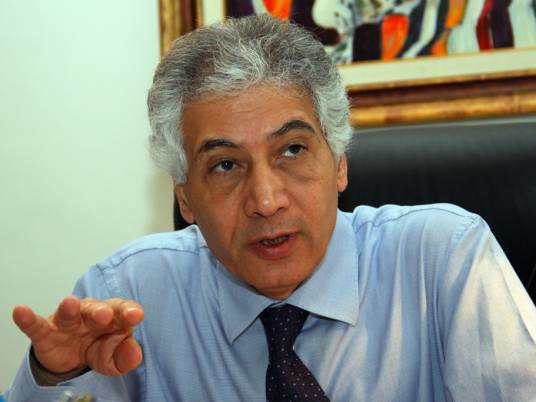 The Finance Ministry and the Central Bank of Egypt (CBE) have agreed to pay US$1.5 billion of the Petroleum Authority's arrears to foreign oil firms, according to Finance Minister Ahmed Galal. He added that the authority will pay back its dues in national currency.
In a speech on Wednesday at the Egyptian-Gulf Investment Forum, Galal stated that economic indicators, while they don't provide a complete picture, have significantly improved. He added that Egypt's credit rating has been raised by Standard and Poor's for the first time.
The ministry targets high rates of social spending in a manner considerate of social justice, Galal said. He noted the gap between saving and growth rate, explaining that Egypt's saving rates have only reached 15 percent of the gross domestic product despite having potential to be at least 25 percent.
The Egyptian economy needs about $20 billion annually to increase its growth rate to 4 percent, according to Galal. He said that partnership between Egypt and Gulf countries is mutually beneficial, as profits are high for foreign investors. To further increase the growth rate, economic resources need to be restructured, as most available resources are not adequately exploited.
Galal touched on additional flaws within the current economic system, noting increases in the budget deficit (LE240 billion), the unemployment rate (over 13 percent), and the poverty rate (26 percent), as well as a decrease in the Egyptian pound's value.
Galal stressed that the cabinet is committed to achieving financial discipline and adopting policies that serve social justice and increase the growth rate. He referred to the ministry's plans to merge the non-official economy to the official one, explaining that 40 percent of the non-official type employees work in bad conditions.
He stressed that accepting the previously negotiated $4.8 billion International Monetary Fund Loan was an unrealistic solution, as it would create economic austerity and thereby decrease the growth rate. While the loan was seen as a way of rebuilding investors' trust in the Egyptian economy, the minister stressed that larger issues of security and positive political change will be key factors.
Edited translation from MENA