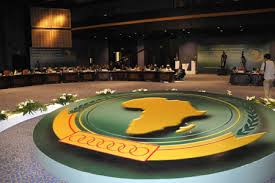 The official Spokesperson of Egyptian Presidency, Bassam Radi, stated on Sunday that the African countries selected Egypt to preside over the African Union during the coming 31st session that is being held in 2019.
The African countries said that they appreciate the vital role of Egypt in the African continent under the leadership of President Sisi, clarified Radi.
Radi added during the 30th AU Summit, scheduled to take place from 22nd to 29th January 2018, in Addis Ababa, Ethiopia, that Egypt will be a member of the Troika of The AU commission, which includes the former, current and upcoming states presiding over the AU.
The African Union (AU) summit kicked off on Monday with the attendance of the leaders of 55 African member states, including Sudanese President Omar al-Bashir and Ethiopian Prime Minister Hailemariam Desalegn, under the theme "Winning the Fight against Corruption: A Sustainable Path to Africa's Transformation".