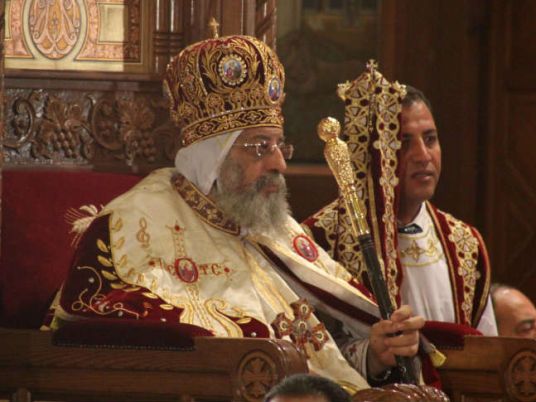 Egypt's Minister of Islamic Endowments Mohamed Mokhtar Gomaa and the head of the Egyptian church Pope Tawadros II condemned Israel's recent closure of Al-Aqsa Mosque in Jerusalem as unacceptable provocations.
Israel reopened the mosque on Friday after briefly closing it entirely on Thursday in the face of visitors. The closure came after the attempted assassination of Yehuda Glick, a far-right activist who called for allowing Jews to pray in the site equally deemed sacred by Muslims.
Gomaa told ministry imams in a conference in Kafr al-Sheikh on Friday that "the recent Zionist provocations by closing al-Aqsa Mosque are totally unacceptable", pointing to Sweden's recent official recognition of the Palestinian State.
Meanwhile, Pope Tawadros II said during a celebration at the Egyptian embassy in Moscow that "Christians will only enter Jerusalem except accompanied by their Muslim brothers".
Edited translation from Al-Masry Alo-Youm