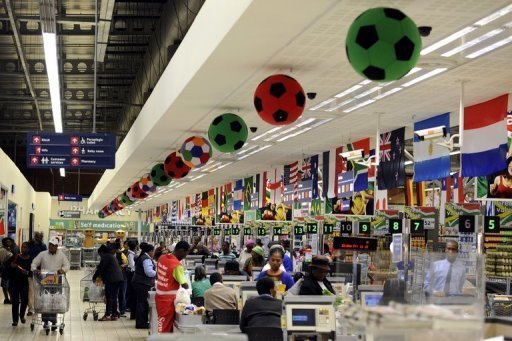 Egyptian exports have great export potential in the African markets, especially the Kenyan market, after the flotation of the pound and the ensuing decrease in the cost of production, said Egypt's Ambassador to Kenya, Mahmoud Talaat on Monday during the inauguration of the first Egyptian exports exhibition in Africa.
The exhibition is organized over four days by the Exhibition Authority of the Ministry of Trade and Industry in the Kenyan capital Nairobi.
Sixty Egyptian companies working in the fields of medicine, furniture, ready-made garments, engineering, building materials and paints are participating in the exhibition, as well as a delegation from the Chamber of Grain Industry of the Federation of Industries — including eleven companies working in the field of pasta and flour production — headed by MP Tarek Hassanein, President of the Chamber of Grain Industry.
The President of the Federation of Kenyan Chambers of Commerce, the Undersecretary of the Ministry of Commerce and a number of ambassadors from Arab countries were also in attendence at the event.
An Egyptian company has recently established a warehouse for goods exported through the port of Mombasa and started receiving exported Egyptian products, said Talaat. Negotiations are also underway with El-Nasr Import and Export Company to take advantage of a piece of land owned by the company in Nairobi and turn it into a permanent exhibition of Egyptian products.
The most important problems that faced the export of Egyptian products earlier, said Talaat, were the high cost of transportation and the absence of direct shipping lines. However now, with improved trade routes between the two countries, an international shipping company established a shipping line from the port of Ain Sokhna directly to Mombasa port, through which Egyptian exports would be transported to eastern African countries, Talaat explained.
Talaat called on Kenyan investors to visit Egypt, pointing out that the embassy is ready to follow up the contracts concluded between Egyptian exporters and Kenyan importers.
The embassy works on raising the volume of joint trade exchange through inviting Egyptian importers to Kenya to study opportunities of importing Kenyan products to Egypt. Kiprono Kittony, Chairman of Kenya National Chamber of Commerce and Industry (KNCCI) said his country serves as a gateway for Egyptian exports to over six other countries, which include hundreds of millions of consumers.
Kittony called for addressing the trade imbalance between Egypt and Kenya, which comes in favor of Egypt, and called on Egyptian importers to pay attention to famous Kenyan products.
Edited translation from Al-Masry Al-Youm