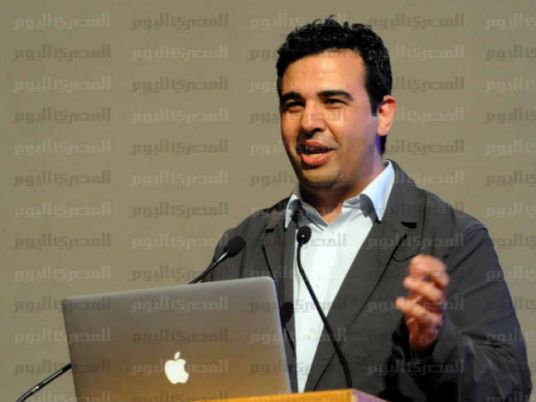 The Egyptian military should apologize for failing to live up to promises to activate a hepatitis drug it earlier described as a scientific breakthrough, an Egyptian scientist working for NASA said Saturday.
In an interview with CBC2 late Saturday, Essam Heggy, a researcher at NASA's Jet Propulsion Laboratory, said "the army should have made an official apology for that device since it was proclaimed by the Engineering Authority of the Armed Forces," adding that such a move would not affect the army's prestige, but would rather reflect its transparency.
In a conference organized by the EAAF in February 2014, army doctor Ibrahim Abdel Atty said his team had managed to invent a device which he named C-Fast, claiming that the device was able to both detect and cure patients suffering from the disease that afflicts an estimated 14 percent of Egyptians. The declaration, hailed by army supporters, evoked suspicions among a number of experts, including Heggy.
The device, which was made up of an antenna connected to a box, was also mocked in the national and international media, as the inventor first claimed it could cure AIDS and heptatis C merely by pointing it at the subject. Later, the inventor claimed it was merely a detector.
"Abdel Atty used the state's welcoming of scientists and its eagerness to publish their research to make the rumor of his sham device," Heggy said in the interview. "The diagnosing device and the treatment introduced by Abdel Atty have no scientific grounds. He made use of the confidence the state put into him."
The EAAF had promised to start the activation of its "C-Fast," a so-called non-invasive detection machine for hepatitis C and HIV/AIDS, on June 2014, before postponing the step to the end of 2014, then recently to May 2015.
Edited translation from Al-Masry Al-Youm