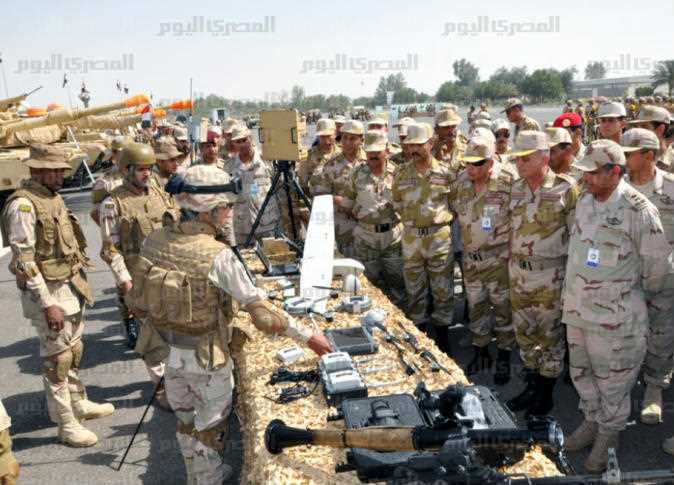 The joint "Tabuk-4" military exercises, carried out by elements of the Egyptian and Saudi armed forces, kicked off on Wednesday, and will continue for several days in Egypt's Southern Military region.
Elements of the Saudi Royal Land Forces have arrived in Egypt over the past few days. Egyptian and Saudi forces were received and briefed, in order to unify the operational concepts and coordinate the joint efforts between the two sides.
Several theoretical and practical lectures were held to benefit from the combat experience of both sides, as well as an exhibition of weapons and equipment involved in the training. The participating forces were able to fire with various shooting positions, using the Multiple Integrated Laser Engagement System (MILES).
The training aims at developing and strengthening military cooperation relations between the Egyptian Armed Forces and their Saudi counterparts through continuous joint training, and the development of joint action in light of current challenges in the region.
Maneuvers such as "Faisal" for the Air Force and "Morgan" for the Naval Forces were previously practiced by both countries. The Saudi and Egyptian forces also participated in the exercises of North Thunder, Gulf Shield, Eagle Salute and Bright Star.