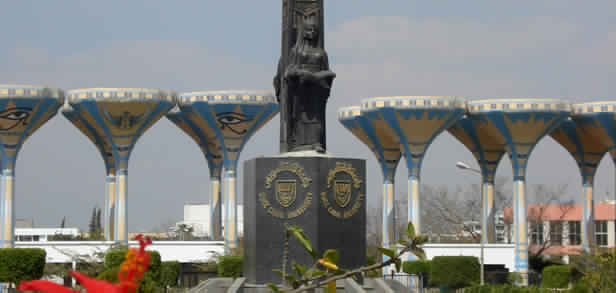 The Times Higher Education website officially announced the top ranking universities in countries with emerging economies, which showed remarkable progress for Egyptian universities.
In its report released Thursday, the website referred to the remarkable progress in Egyptian university education at the governorate level.
Suez Canal University ranked first for Egypt and 114th on the website's full list. The American University in Cairo followed in 122nd place, Mansoura University in 137th, Beni Suef University in 148th, Kafr al-Sheikh University in 156th, and then Banha University and Tanta University shared the 198th position.
The results showed that Cairo University and Sohag University ranked eighth domestically and (201-250) internationally, followed by the University of Alexandria (251-300), and then the universities of Ain Shams, Assiut, Fayoum, Helwan and South Valley (301-350). The universities of Al-Azhar, Menoufiya, Minya and Zagazig rounded out the list in the order of rank (+351).
The report praised the performance of Egypt, as it quickly rose in the rankings this year as a result of the improvement of Egyptian university performance.
The article, written by Ellie Bothwell, said Egypt has 19 universities ranked in the classification of 2019, compared with only nine universities that made it on the list in 2018. Egypt ranked seventh among the countries with emerging economies.
The report added that what distinguishes the system of higher education in Egypt is the high number of university students, as well as the Egyptian government's willingness to establish branches of foreign universities in Egypt. The writer stressed the importance of developing cooperation in international research in order to achieve further scientific progress.
The article concluded by also stressing the importance of finding creative solutions to increase the self-resources of scientific institutions and working to increase partnerships with industries, graduates and donors on a larger scale.
Edited translation from Al-Masry Al-Youm