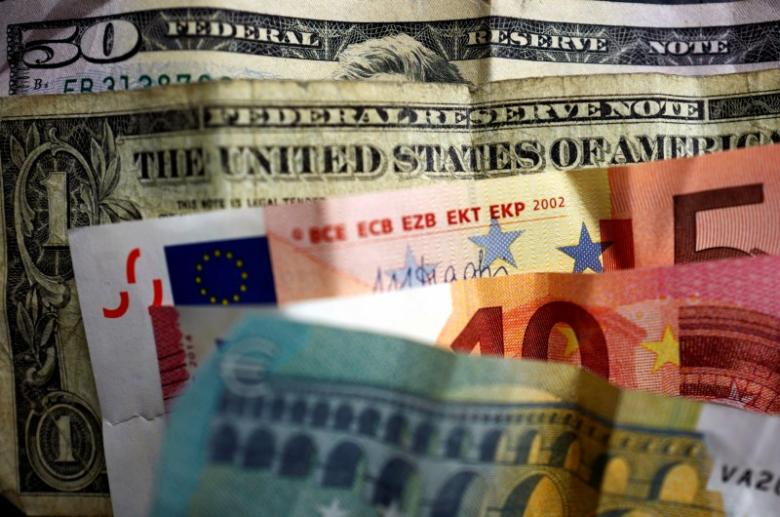 The eurozone economy grew by more than the United States in the third quarter compared with a year earlier, data showed on Tuesday, supporting the European Central Bank's (ECB) move to begin reducing its bond-buying program.
The European Union's statistics office Eurostat confirmed its estimate from Oct. 31 that the gross domestic product (GDP)of the 19 countries using the euro grew by 0.6 percent in July-September from the previous three months and was 2.5 percent higher than in the same period of 2016.
In the United States, the economy grew 0.7 percent quarter-on-quarter and 2.3 percent year-on-year in the third quarter. The annual rate was also greater in the euro zone in the second quarter.
The euro zone growth rate also exceeded that of Britain, which will leave the European Union in March 2019. Its economy expanded 0.4 percent quarter-on-quarter and 1.5 percent year-on-year.
Separately, Eurostat said euro zone industrial production fell by 0.6 percent month-on-month in September as expected by markets but rose 3.3 percent year-on-year, slightly beating economists' average forecast of a 3.2 percent increase.
In October, the ECB took its first step towards weaning the euro zone off ultra-loose money by saying that from January it will halve the amount of bonds it buys every month to 30 billion euros ($35.1 billion). It nevertheless promised years of stimulus and left the door open to backtracking.
($1 = 0.8537 euros)