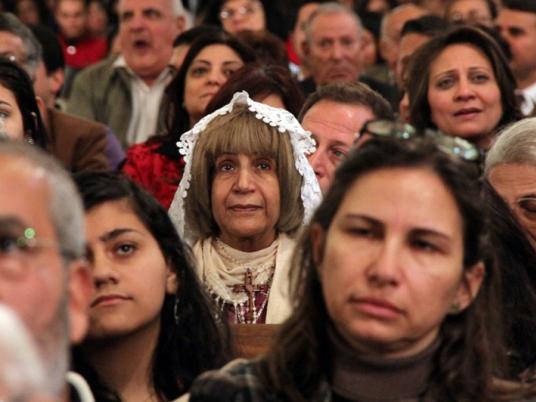 The Evangelical community has submitted its notices on the draft law on Christian's personal status to the Ministry of Transitional Justice.
Father Safwat al-Bayyady, head of the Evangelical community, told Al-Masry Al-Youm that his denomination conncurred with other churches on the rejection of civil marraige, maintaninig the biblical stipulation that the permissiblity of divorce is contingent only on adultery.
Bayyady, however, admitted that the draft would resolve the dilemma of thousands of Copts who have been struggling to get clearance for second marriage, arguing that Christians in foreign countries are bound by civil, rather than church, laws when it comes to marital issues.
The draft amendments seek to resolve Christians' personal issues long disputed with the Egyptian churches, mainly related to the right for divorce and remarriage.
But the amendments made by the panel drew objections from the churches, with the Coptic Orthodox Church insisting that the marriage procedure proposed by the panel would be unconstitutional.
Edited translation from Al-Masry Al-Youm