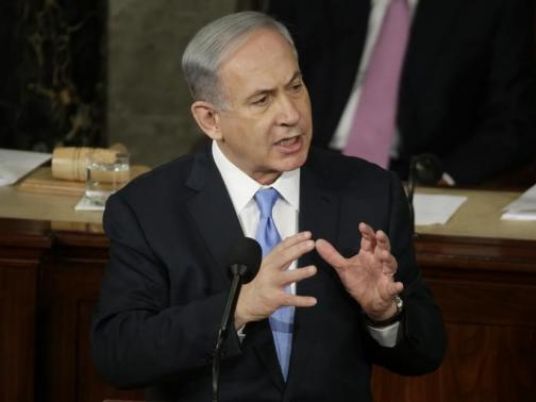 Following is a list of the leading candidates in Israel's 17 March parliamentary election, their main policies and where they stand on participation in a governing coalition.
Currently, polls show Prime Minister Benjamin Netanyahu's Likud party and the center-left Zionist Union opposition running neck-and-neck, with each predicted to win around 24 seats in the 120-seat Knesset.
Benjamin Netanyahu
Popularly known as "Bibi", Netanyahu, 65, is seeking a fourth term as prime minister as head of the right-wing Likud party. He has made security a main issue of his campaign, straining a frayed relationship with the US administration by speaking in Congress against a nuclear deal with
Iran
.
Netanyahu's policy of settlement-building on occupied land that Palestinians seek for a state, and the breakdown of peace talks with the Palestinians in April last year, have put him at loggerheads with many of Israel's traditional allies.
While neck-and-neck in the polls with the center-left, Netanyahu is still seen as the person most likely to cobble together a coalition of like-minded parties on the right. If Netanyahu can stay in power until July 2019, he would become Israel's longest-serving prime minister.
Isaac Herzog
Co-leader of the center-left Zionist Union, Herzog is an Israeli blue blood – a son of a former president, grandson of a renowned rabbi and nephew of one Israel's most notable foreign ministers.
A lawyer who has headed the Labour Party since 2013, Herzog, 54, was first elected to parliament in 2003 and has held a series of cabinet posts in various coalitions.
In the election campaign, he has partnered with centrist Tzipi Livni, with both agreeing to a two-year rotation as prime minister should the party form the next government.
Herzog has called for efforts to revive the peace process with the Palestinians but, echoing Netanyahu, he has said major Jewish settlement blocs in the occupied West Bank should remain in Israeli hands in any future peace deal.
Tzipi Livni
Fired by Netanyahu in December after cabinet infighting over government policies, Livni, a centrist who served as justice minister and chief peace negotiator with the Palestinians, seemed destined for the political wilderness until she struck the partnership deal with Herzog.
A leading advocate of a two-state solution with the Palestinians, Livni, 56, has pledged to seek ways to resume peace talks and repair ties with the US administration.
Livni came into politics in the 1990s, following a stint in the Mossad intelligence service while she was a student in Paris. From a well-known ultranationalist family, she worked as a corporate attorney before politics.
Livni drew international attention as foreign minister in former Prime Minister Ehud Olmert's cabinet from 2006 to 2009, in which she unsuccessfully pursued a land-for-peace deal with the Palestinians.
Yair Lapid
Once a heartthrob television news anchor, Lapid, 51, was the rising star of Israeli politics in the 2013 election. His centrist Yesh Atid party came second behind Netanyahu's Likud.
As a result, Netanyahu appointed him finance minister, a nod to his party's success and its pledge to relieve a housing shortage, achieve lower prices for first-time buyers and tackle Israel's high cost of living – goals that have proved elusive.
Fired amid the government squabbling in December, Lapid saw his party's popularity plunge in polls at the start of the election campaign, an apparent reflection of public disappointment over his failure to make good on reform promises.
But Yesh Atid's numbers have recovered slightly and Lapid remains a factor with 12 seats predicted. He has not ruled out participation in either a Likud or Zionist Union-led coalition.
Naftali Bennett
Bennett, leader of the far-right Jewish Home party, emerged as a surprise success story in the 2013 election, advocating annexation of more than half of the occupied West Bank and calling a Palestinian state "suicide" for
Israel
.
Bennett, a religious Jew, has expanded his party's appeal to younger, more secular Israelis through a series of hip campaign commercials in which the 42-year-old mocks liberals, whom he accuses of apologizing to the world for Israel's existence.
Now economy minister, he is widely seen as being in the running for a top cabinet post if Netanyahu forms the next governing coalition.
Born in Israel to parents from San Francisco, Bennett spent years in the United States before he sold his anti-fraud software company to a US security firm for US$145 million.
Ayman Odeh
Though the Arab candidate is not well-known to most Jewish Israelis, the party he heads – the Joint Arab List – is consistently gaining momentum in the polls. It is the first time Israel's four Arab parties have united under one banner and they are predicted to win around 13 seats in parliament.
A 40-year-old lawyer from the northern city of Haifa, Odeh advocates an Arab-Jewish "alliance of the disadvantage" to fight discrimination, racism and social inequality in Israel, where Arabs comprise about 20 percent of the population of eight million and have long complained about discrimination.
He has said his party would sit in opposition and not join a government after the election, no matter who wins. But Odeh may still help to decide the winner of the election if he recommends that the nation's president nominate Herzog over Netanyahu.
Moshe Kahlon
A former communications minister, Kahlon delighted Israelis by promoting competition in the cellular market, a move that slashed the prices of mobile telephone services.
Formerly a Likud politician, he broke ranks after social protests in 2011 and opted to sit out the 2013 election.
He formed a new centrist party, Kulanu (All of Us), in January, and could be a kingmaker in coalition-building after the election if he secures the 10 seats polls predict.
An attorney born to poor
Libya
n immigrants, Kahlon, 54, calls himself a "Likudnik", hinting at how he and Netanyahu could easily partner in a future government. But he hasn't ruled out joining a coalition led by Herzog, which puts Kahlon in a position to help decide who may be prime minister.
Avigdor Lieberman
Israel's foreign minister, Moldovan-born Lieberman, 56, heads the ultranationalist Yisrael Beiteinu party, which ran jointly with Likud in the 2013 election.
Lieberman's party is going it alone this time. Polls predict it will win only five or six seats as his support base, immigrants from the former Soviet Union, integrate more into Israeli society and turn to other parties.
His controversial policies include imposing a loyalty oath on Israel's Arab minority and trading Israeli-Arab towns to any future Palestinian state for territory in the occupied West Bank where Jewish settlements have been built.