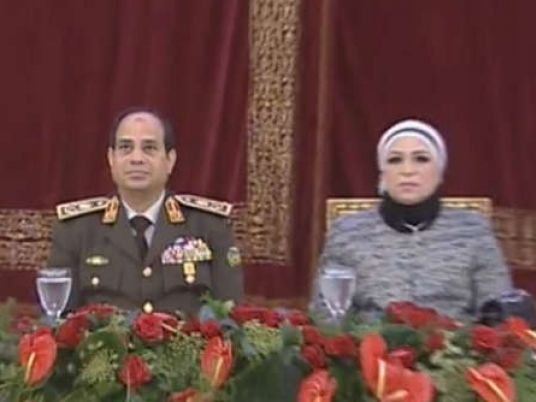 Egypt's First Lady, Intissar Amer, has embarked on her first public activity, arriving in Ismailia on Sunday in order to pay a visit to the working sites at the Suez Canal Project.
A security source told Al-Masry Al-Youm that the first lady headed to the presidential rest house overlooking the Canal, and is scheduled to head to the project site to check up on the latest developments in the construction works.
The source added that tight security measures have been imposed on the Cairo-Ismailia road, with police checkpoints erected outside the city's entrances.
Intissar Amer's first appearance with her husband came in February 2014, when President Abdel Fattah al-Sisi was still defense minister. In comparison to the wives of former presidents Anwar al-Sadat and Hosni Mubarak, who actively engaged in social activities and were open to the media, the current first lady's public appearances are rare.
Edited translation from Al-Masry Al-Youm