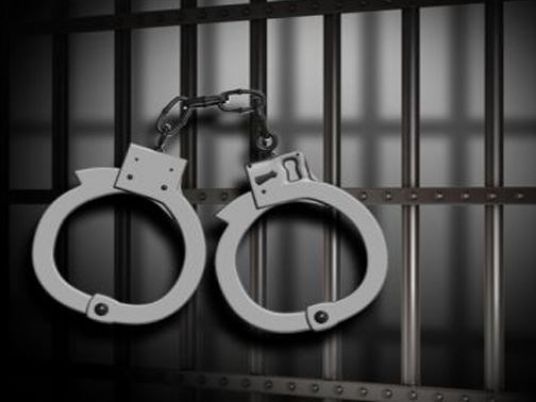 The young French researcher who was deported from Egypt says she still has not received any explanation from the Egyptian government as to why she was arrested and forcefully deported on July 3 during her research in Damietta.
Asking to be referred to as "Fanny", she told Egypt Independent she believes her arrest was due to the topic of her research, which was related to the banned April 6 Movement, a liberal activist group known for staging protests against government policies.
Fanny, a young French researcher in political sociology affiliated with EHESS Paris, was arrested in Damietta and deported from Egypt on July 3, without being given any official reason for her expulsion from the country.
Before her arrest, she had spent a month and half in Egypt, traveling, studying Arabic and conducting preliminary research for her second-year master's thesis in political sociology, affiliated with the research institute EHESS Paris.
On July 1, after Fanny travelled to the city of Damietta with her friend to meet some of the April 6 Movement's members, she was arrested in her hotel room in the middle of the night by a team of ten security officers, who brought her to the police station. "The only thing they said was that they were arresting me for my own security," Fanny told Egypt Independent.
"They asked me what I was doing in Damietta, and I told them that I was visiting the city and meeting friends," she adds.
"They were not unplesasant to me, it seems like they had orders to be gentle with me. However, I could tell that they were lying. I was never shown any documents or orders, even when my luggage, laptop and mobile phone were taken away from me to be inspected."
A translator, speaking fluent French, was present at the scene, but no one informed Fanny's friend about her arrest, neither was she allowed to contact her Embassy.
She was escorted in a minibus to Cairo, where her visa was cancelled and at the Mogamma in Tahrir Square. Only then was she informed by the French Consulate that she would have to purchase her own ticket to Paris. Without having the option of going home to pick up her belongings, she was driven to Cairo Airport, where she spent several hours in a 'deportation department'.
The French Embassy in Cairo did not provide any significant assistance, according to the student. "They asked me whether I had enough money to by my own plane ticket," she recounts, adding that it was prefereable to buy the ticket straight away, in order to avoid spending the night in prison.
"They did not contact me again, and I could not call them from the airport, since my phone had been taken away," she adds.
Fanny believes she was being watched before her arrest, likely on account of her acquaintances from the April 6 Movement, who she believes, are all under strict government surveillance. However, she never thought she would be of any interest to the Egyptian authorities, given that she is not a journalist or a political activist of any sort, but a second-year student. "I used to think, 'If they watch them [the movement's members], they will see that I am not dangerous for them,'" she said. "I didn't think they would care about me. I knew I was likely being watched, but I really didn't think I was worth it."
However, as Fanny confirms, the grounds for the arrest are merely a suspicion, because none of the security officers ever disclosed why she was being deported. "I could understand some of the things they were saying in Arabic to each other, but I didn't catch most of it. I understood them saying 'she has improper friends' and 'there is a problem with her', but no information was given to me at any point. Right now, I will seek to obtain an official explanation for my arrest," she states, adding that she has not been able to obtain any relevant information to this date.
Fanny's arrest and deportation was not the first one to take place, in the wake of the announcement of the recent anti-terrorist legislation, which is yet to be signed by President Sisi. Two weeks before her arrest, a Spanish correspondent, Ricard Gonzalez, was forced to leave Egypt after the Spanish Embassy informed him about his imminent arrest by Egyptian authorities.