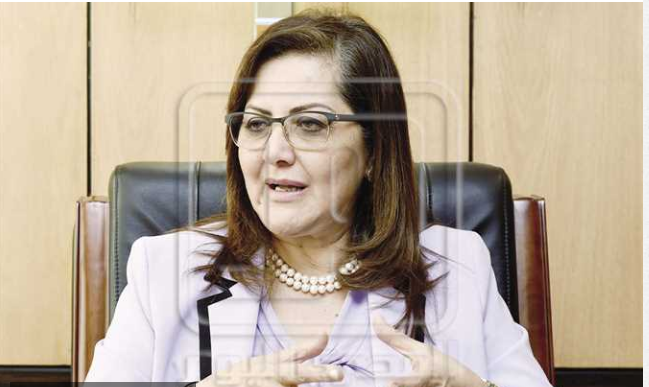 The growth rate in the last quarter of the fiscal year 2016/2017 reached 5 percent,  stimulated by the growth of a number of sectors. The GDP growth rate meanwhile reached 4.2 percent, said Hala al-Saeed, Minister of Planning and Administrative Reform, in a press conference at the Cabinet headquarters on Wednesday.
The unemployment rate fell from 12.5 percent ​​to 11.9 percent in the fourth quarter of the same fiscal year as a result of the unprecedented growth of several sectors, Saeed added.
"People will feel a gradual improvement in prices, especially in the price of food, despite the rise in electricity and energy prices," she said, pointing out that monthly inflation has decreased.
The impact of these improved rates will be tangible in the next quarter of the current fiscal year, according to Saeed.
There is a slight decrease in the price of food commodities by up to 0.5 percent, Saeed said, expecting a further decrease in prices in conjunction with the growth of sectors.
Saeed announced earlier in August that preliminary data showed a GDP growth rate of up to 4.1 percent for the fiscal year 2016/2017.
The minister said in August that the construction sector achieved in 2016/2017 a growth rate of 10.8 percent, the hotel and restaurant sector achieved a growth rate of 1.6 percent, and the information sector achieved a growth rate of 4 percent.
The electricity sector achieved a growth rate of 6.9 percent, the transport sector 5.6 percent, the wholesale and retail sector 5.5 percent and the real estate sector 5.5 percent.
Edited translation from Al-Masry Al-Youm