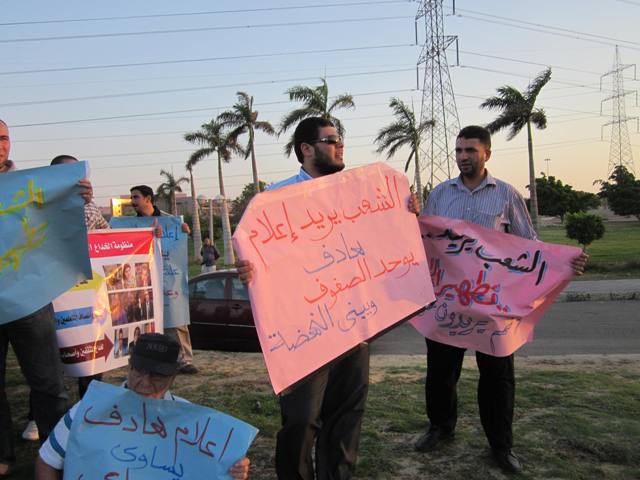 Thirty-four people were injured in clashes following demonstrations organized by supporters of deposed President Mohamed Morsy, the Health Ministry announced Saturday.
Khaled al-Khateeb, who heads the emergency services, said 25 of that number were wounded while protesting outside Egyptian Media Production City in 6 October City.
Protesters had built a makeshift camp outside the media centre, a popular site for Islamists demonstrating against what they see as a biased media establishment, when security forces dispersed the crowds with tear gas.
Khateeb added that eight people were also injured in Fayoum on Friday when Morsy loyalists clashed with local residents.
One individual wa swounded at Ain Shams, he added.
Edited translation from MENA