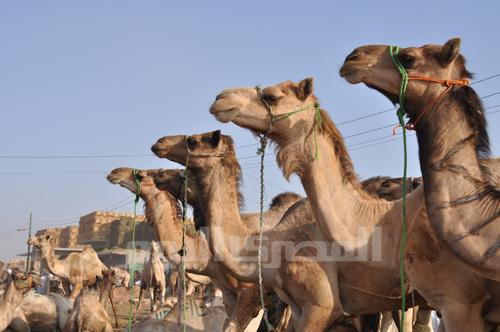 The Ministry of Health said there are no concerns about a Corona virus outbreak in Egypt, adding that the ministry is fully prepared and highly alert for new cases.
Amr Qandil, chief of the ministry's preventive medicine sector, said no cases of the Middle East Respiratory Syndrome (Corona) have been detected in Egypt since the virus first appeared in Saudi Arabia in December 2012.
"The National Research Council had detected the virus in four samples taken from camels imported from Sudan and Ethiopia, but no cases were discovered among humans," Qandil added.
Qandil said there was no need for preventive measures against the virus since there was no evidence of infections among humans, citing information from the World Health Organization, which also said camels could be the source of the disease.
"A WHO report said that 89 people had died from the disease out of 213 discovered cases since November 2012," Qandil added. "The cases were discovered in Saud Arabia, Qatar, Jordan, UAE, Kuwait, Oman, Tunisia, France, Germany, Italy, and Britain, with 162 of them were in Saudi Arabia."
Edited translation from Al-Masry Al-Youm