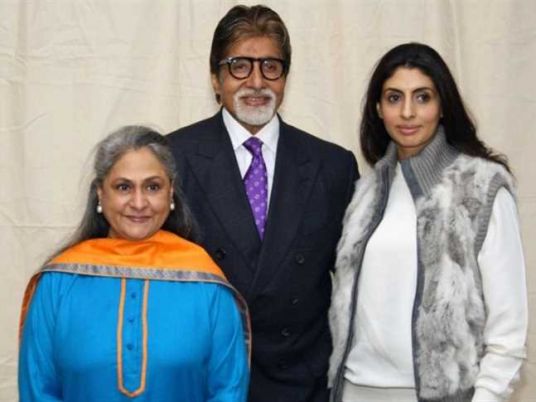 Indian actor Amitabh Bachchan, his wife
Jaya Bhaduri and daughter Shweta Bachchan Nanda arrived in Cairo on Monday.
The Indian actor will be honored at the end of the Luxor African Film Festival (LAFF), which will take place between March 16-22.
A press conference will be held to announce further details of the visit, in attendance of Indian ambassador Sanjay Bhattacharyya.
LAFF president Sayyed Fouad said Bachchan's visit to Luxor is considered a push for tourism and cinema in Egypt, especially in Luxor.
Egypt needs to restore its most important sector, tourism, which is linked to reducing unemployment rates and increasing national income, he said, adding that the cinema sector needs help too.
Bachchan will follow a specially-designed program for Egypt's best tourist destinations.
Several films starring Bachchan will be screened at a Luxor temple during the festival in honor of his visit to Egypt.
Several other actors including the Egyptian Nelly Karim, Moroccan Mohamed Moftah, Egyptian filmmaker Yousry Nasrallah and Mauritanian Abderrahmane Sissako, will also be honored.
Edited translation from Al-Masry Al-Youm