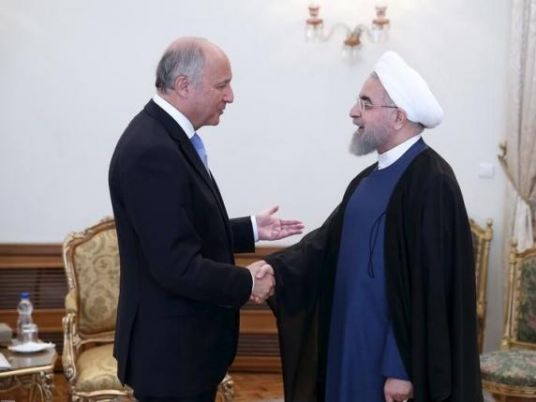 The head of the Egyptian community in France, Salah Farhoud, has announced that the Egyptian passport found by the French police belongs to an Egyptian football fan named Walid Abdel Razeq Youssef, he told CBC Extra Saturday.
Abdel Razeq's brother, Wael, said Abdel Razeq's injuries are extensive and serious. He has already undergone three operations, but it not yet clear if he will survive.
Wael told the TV channel Al-Hayat Saturday evening that Abdel Razeq was injured from the bomb's shrapnel. He was heading to the De France Stadium for a match when he passed by the site of the attack.
The brothers had come to France to seek medical treatment for Wael.
According to Egyptian Foreign Ministry spokesperson, Ahmed Abu Zeid, during a phone-in with TV channel al-Asema Saturday, Abdel Razeq had been missing until it was discovered on Saturday afternoon that he was in the hospital. He had been admitted without his personal documents on him, Abu Zeid added.
"We have no accurate information we can rely on to say whether he (was one of the attackers)," Abu Zeid mentioned.
Edited translation from Al-Masry Al-Youm