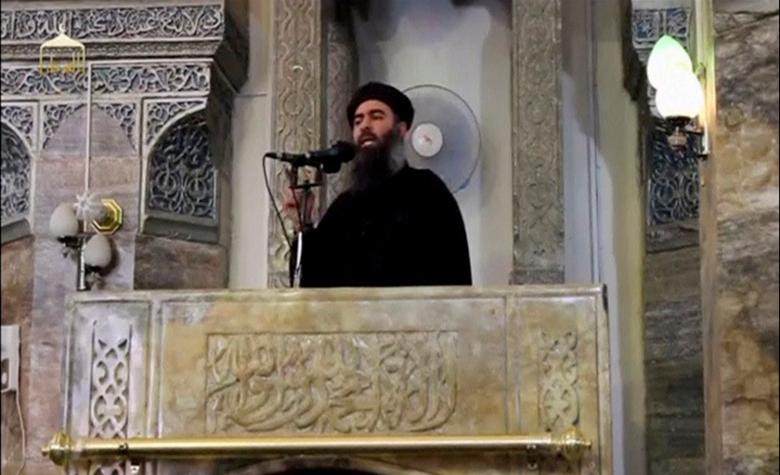 Iraqi forces launched an attack to drive Islamic State from the last territory it holds in Iraq on Thursday and the Syrian army and its allies said they planned to march on the jihadist's last Syrian stronghold.
The separate assaults across the Iraqi-Syrian frontier aim to deal a final blow to the Islamic State "caliphate" that has crumbled this year in Syria and Iraq, with the group losing the cities of Mosul, Raqqa and swathes of other territory.
Iraqi Prime Minister Haider al-Abadi said Islamic State fighters would have "to choose between death and surrender" as he announced the offensive on the region of Rawa and al-Qaim, which is located at the Syrian border.
The Iraqi air force dropped thousands of leaflets on the border area calling on militants to surrender and urging the population to stay away from their positions, according to a statement from the Joint Operations Command in Baghdad.
"Tell those among your children and relatives who took up a weapon against the state to throw it aside immediately, and to go to any house on top of which a white flag has been raised when the liberation forces enter al-Qaim," said the text.
Regular Iraqi army units, Sunni tribal forces and Iranian-backed Popular Mobilisation are taking part in the offensive toward the Syrian border, the Joint Operations Command said.
In a statement welcoming the offensive, the US-led coalition said approximately 1,500 Islamic State fighters were estimated to be still in the immediate vicinity of al-Qaim.
In Syria, Islamic State has been driven back into a strip of territory along the Euphrates River by separate offensives waged by the Syrian government and its allies on the one hand, and by Syrian militias backed by the US-led coalition on the other.
A report issued by a military news service run by Hezbollah, which is fighting in support of Damascus, said on Thursday that the army and its allies had captured the "T2" pumping station from Islamic State.
This was "a launch pad for the army and its allies to advance towards the town of Albu Kamal … which is considered the last remaining stronghold of the Daesh organization in Syria", it said.
Around 70 km (40 miles) from T2, Albu Kamal is located at the Iraqi border in the Syrian province of Deir al-Zor, just over the frontier from al-Qaim.
Syrian government forces and their allies have made rapid gains against Islamic State in Deir al-Zor in recent weeks.
They have advanced mostly in areas to the west of the Euphrates River where they have captured the town of al-Mayadin and besieged the last Islamic State-held pockets of Deir al-Zor city.
The US-led coalition is waging a separate campaign against the group in Deir al-Zor, focused on areas to the east of the Euphrates River.
Albu Kamal is located on the western bank of the river.