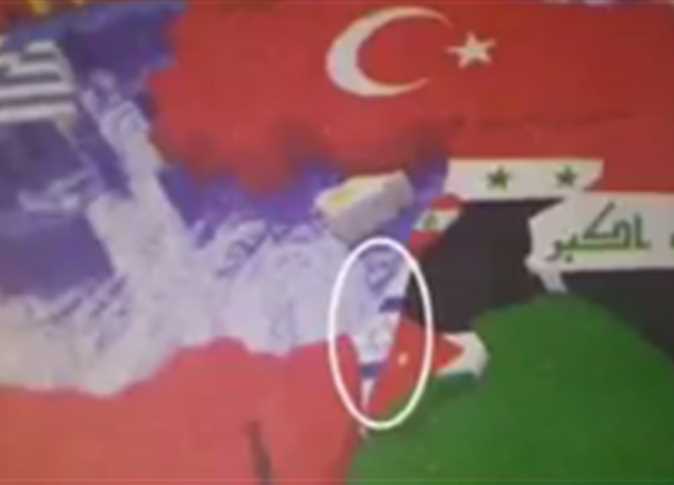 The Israeli Embassy in Egypt released a statement on Wednesday in which it responded to the outrage that surfaced in local Egyptian media over the removal of the Palestinian flag from an educational book that was replaced with an Israeli one.
The book is for the social studies subject that is part of the educational curriculum for students in grade eight, following the media reports which lead Egypt's Ministry of Education to investigate the incident.
The statement from the Israeli Embassy in Cairo expressed Israel's regret over controversy — 40 years after the visit of Egypt's former President Anwar al-Sadat to Jerusalem.
The embassy's statement has been attached with a photo of al-Sadat, former Israeli Prime Minister Menachem Begin and former US President Jimmy Carter while signing the 1979 peace treaty between Egypt and Israel.
The embassy's statement adds that al-Sadat's visit was an official acknowledgment by Egypt of Israel.
On Wednesday, Egypt's Ministry of Education issued a statement regarding the incident, saying a technical committee checked copies from the book and discovered that it had not been validated by the ministry, noting that a punitive measure will be undertaken against the responsible publishing house.