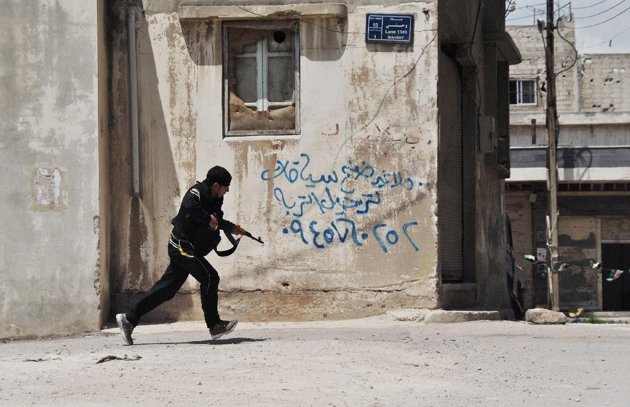 A Jordanian military tribunal on Monday jailed nine Muslim extremists who were planning to go to neighbouring Syria to fight for jihad, a court official said.
"Today, the state security court initially sentenced nine Salafist jihadist for five years' hard labour each. But it immediatly reduced the sentences for six of them to two-and-a-half years' hard labour," the official told AFP.
"The other three did not get reduced sentences because they are still on the run."
Salafists espouse an austere form of Sunni Islam.
The official said the army arrested the group in February.
"The court found them guily of attempting to infiltrate Syria and carry out jihadist actions that would expose Jordan to the risk of aggression and acts of vengeance," the official added.
Jordanian Salafist leader Mohammad Shalabi, better known as Abu Sayyaf, said there were currently more than 500 jihadists from the country in Syria.
"Around 50 of those jihadists have been martyred in Syria so far," he told AFP.
Jordan, which says it is hosting more than 500,000 refugees from Syria's civil war, has arrested dozens of jihadists as they tried to cross into the war-torn country.
The government in Amman denies accusations from the embattled regime of Syrian President Bashar al-Assad that the kingdom has opened up its borders to jihadist fighters.