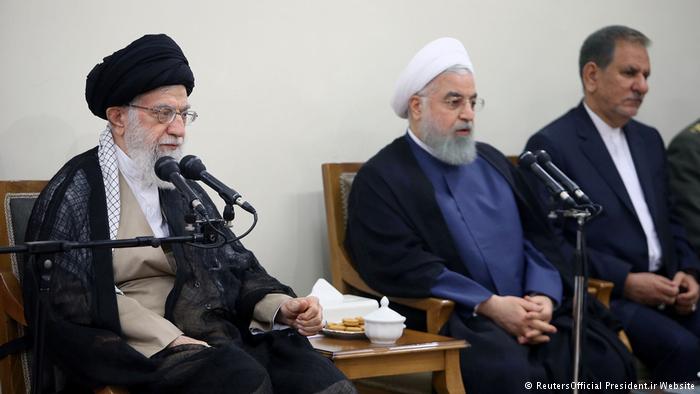 Supreme Leader Ayatollah Ali Khamenei said Wednesday that Iran should not pin its hopes on Europe saving the 2015 nuclear deal and could exit the pact.
"There is no problem with negotiations and keeping contact with the Europeans, but you should give up hope on them over economic issues or the nuclear deal," Khamenei told President Hassan Rouhani and his cabinet, according to comments published on his official website.
"The nuclear deal is a means, not the goal, and if we come to this conclusion that it does not serve our national interests, we can abandon it," Khamenei was quoted as saying.
European powers Germany, France and Great Britain have been struggling to ensure Iran reaps the promised economic benefits of the nuclear deal in the wake of the United States' exit from the accord in May.
The first tranche of renewed US sanctions on Iran went into force earlier in August and a second, more significant round on Iran's oil and banking sector will go into effect in November.
Khamenei established a set of conditions for Europe in May and Iranian officials have said the country would stay in the nuclear accord so long as it receives economic benefits.
But European businesses have exited Iran en masse in response to US sanctions, which have hit Iran's economy, pummeled its currency and contributed to soaring inflation. The economic troubles, which began before Washington's exit from the nuclear pact in May, have triggered protests directed at corruption and economic mismanagement.
A raft of European financing proposals to work around US sanctions has so far been slow to develop. Khamenei's comments suggest Iran may be running out of patience with Europe ahead of November's sanctions on the key energy sector.